Summary
After successfully migrating from OfficeScan, you cannot unload the Apex One Security Agent using the old Unload/Uninstall password.
Details
Public
This is normal. The new default password is a randomly generated password for security purposes. The customer is expected to set their own new password for their agents in the Apex Central's Policy Management portal right after migrating from OfficeScan.
Setting the new password is done under the AGENT CONFIGURATIONS > Privileges and Other Settings section of the Default or Created policy where the target Agent belongs to.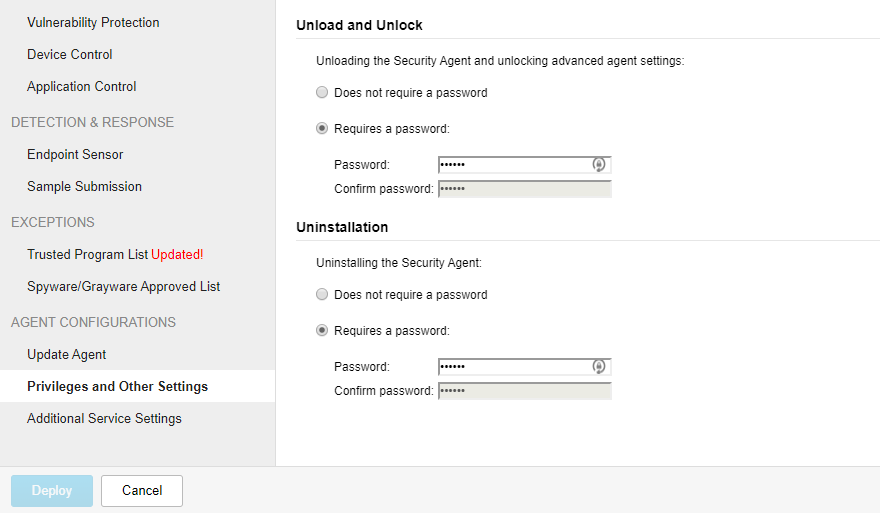 If the Security Agent is offline or is not reaching the Apex One server, it will not be able to retrieve the correct policy or apply the customer-provided password. Make sure that that connectivity issue is fixed, so that the Security Agent can stay up-to-date.
Internal
Partner