Summary
Apple released macOS Big Sur 11.4 last May 17, 2021 to further enhance the operating system. Customers currently running or installing the Trend Micro Apex One (Mac) Security Agent and Worry Free Security Agent for MAC who upgrade to this macOS version may encounter the Security Permissions Required status.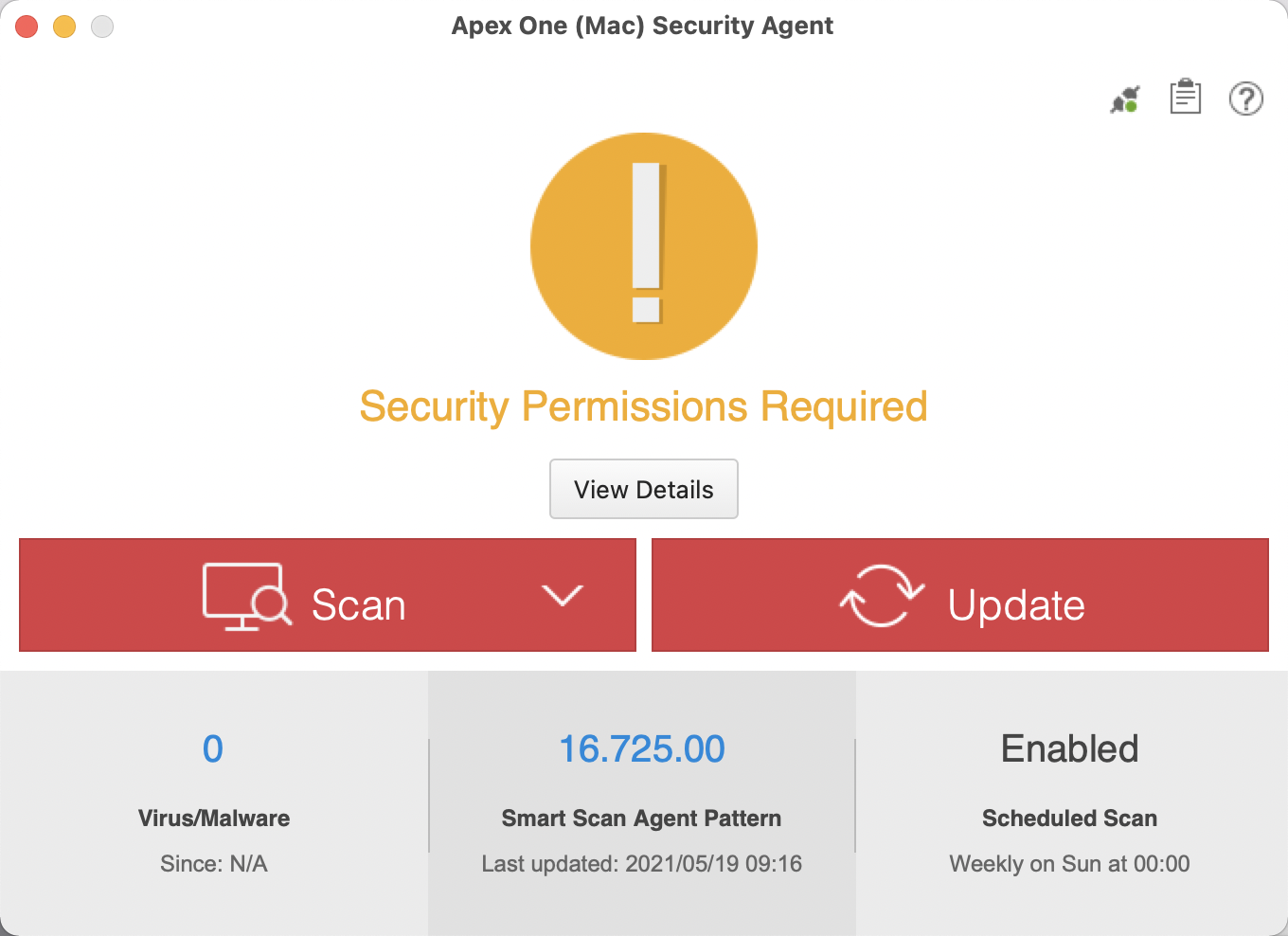 Click the image to enlarge.
Details
Public
Trend Micro is currently performing investigation on this and will be releasing a fix for both Apex One (Mac) and Worry-Free Security Agent in the June maintenance schedule.
Current workaround is as follows:
Open System Preferences, and go to Security & Privacy.
Click on the Privacy tab.
On the left hand column, click on Full Disk Access.
Tick on iCore Service, Trend Micro Security Agent, and Trend Micro Extension in the list of applications:

Click the image to enlarge.

The status of the Security Agent should shift to Protection Enabled.
For any concerns, please contact Trend Micro Technical Support.
Internal
Partner