Summary
DSA activation can sometimes fail when prime character is used instead of quotation marks.
Prime character: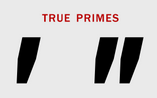 Quotation marks: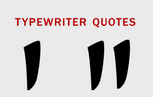 This issue can sometimes happen when the activation command is copy-pasted on a Word file that may change the character, usually on Windows machines. Below is a sample command that will fail activation:
/opt/ds_agent/dsa_control -a dsm://agents.deepsecurity.trendmicro.com:443/ "tenantID:XXXX" "token:XXXX"
On the debug logs, we can see the agent unable to properly parse the command:
X-DSA-Userdata-tenantid: XXXX" token:XXXX"
Compared to when properly parsed:
X-DSA-Userdata-tenantid: XXXX
X-DSA-Userdata-token: XXXX
Details
Public
To resolve this, remove the quotation mark on Activation Command or change the characters to quotes.
/opt/ds_agent/dsa_control -a dsm://agents.deepsecurity.trendmicro.com:443/ tenantID:XXXX token:XXXX
Internal
Partner