Summary
TXOne ODC-VA 1.4 has been released and is now available on Download Center.
Product Overview
OT Defense Console (ODC) is a Central Management Console for TXOne products, and it enables companies to enforce security policies, reduce cyber risks, and gain visibility in the OT environment.
TXOne ODC makes plant managers or Infosec staff more easier to manage the IPS policies for numerous EdgeIPS, EdgeFire and EdgeIPS Pro, have a centralized view on managed assets, network protocols and control commands, and support popular SIEMs for integrated security monitor and operations. Furthermore, it provides signature update and provisioning, as well as product licensing control.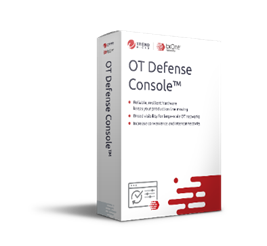 Details
Public
What's New
TXOne ODC-VA 1.4 has the following New Feature and Enhancement.
New Features List
OT protocol filter

Support Adaptive OT protocol filter update by signature: For EdgeIPS Pro and EdgeIPS

Streaming Based Antivirus

Support Streaming based Antivirus features for EdgeIPS Pro

Visibility and port pair setting interactive

Support asset info is interactive with Port pair setting of EdgeIPS Pro

Asset info export

Support Asset info export by CSV file

ODC access Edge product web console

Support access EdgeIPS/EdgeIPS Pro web console from ODC-VA

IPS Profile

Support MITRE TID in IPS profile
Support IPS profile redirect rule ID to TXOne encyclopedia

Pattern update

Support Antivirus pattern update in node group

Account management

Support new account permission "System Admin"

Security Report

Support Security report
Available generate security report by scheduling

OT protocol filter

Support New design – Adaptive protocol filter update by signature
Support More protocol by vertical

Factory Automation

Modbus
CIP
S7COMM
S7COMM PLUS
PROFINET
SLMP
MELSOFT
FINS
SECS/GEM
TOYOPUC
OPC UA
OPC CLASSIC
GE SDI
GE-SRTP
HART-IP

Building Automation

Healthcare

Power and Electricity

General Protocol

HTTP
FTP
SMB
RDP
MQTT
MSRPC
SIP
SMTP
SNMP
SSH
TELNET
TFTP
VNC
DNS

Enhancements
Packet Capture

Support viewer permission to download captured packet

Port status

Available to show port status of EdgeIPS Pro in policy enforcement

Log info

Enhance log information includes Antivirus log

Syslog

Add Antivirus log selection of syslog

Policy Enforcement

Enhanced policy enforcement interface setting in on configuration page
Enhanced policy enforcement action items for EdgeIPS and EdgeIPS Pro
Recommendations
Trend Micro recommends that customers upgrade ODC-VA firmware to version 1.4
For support assistance, contact Trend Micro Technical Support.
Internal
Partner