Summary
The article discusses the common methods for patch installation of WFBS, and provides a solution to common error codes/messages encountered.
Details
Public
When a new patch is available, a banner notification will appear on the dashboard.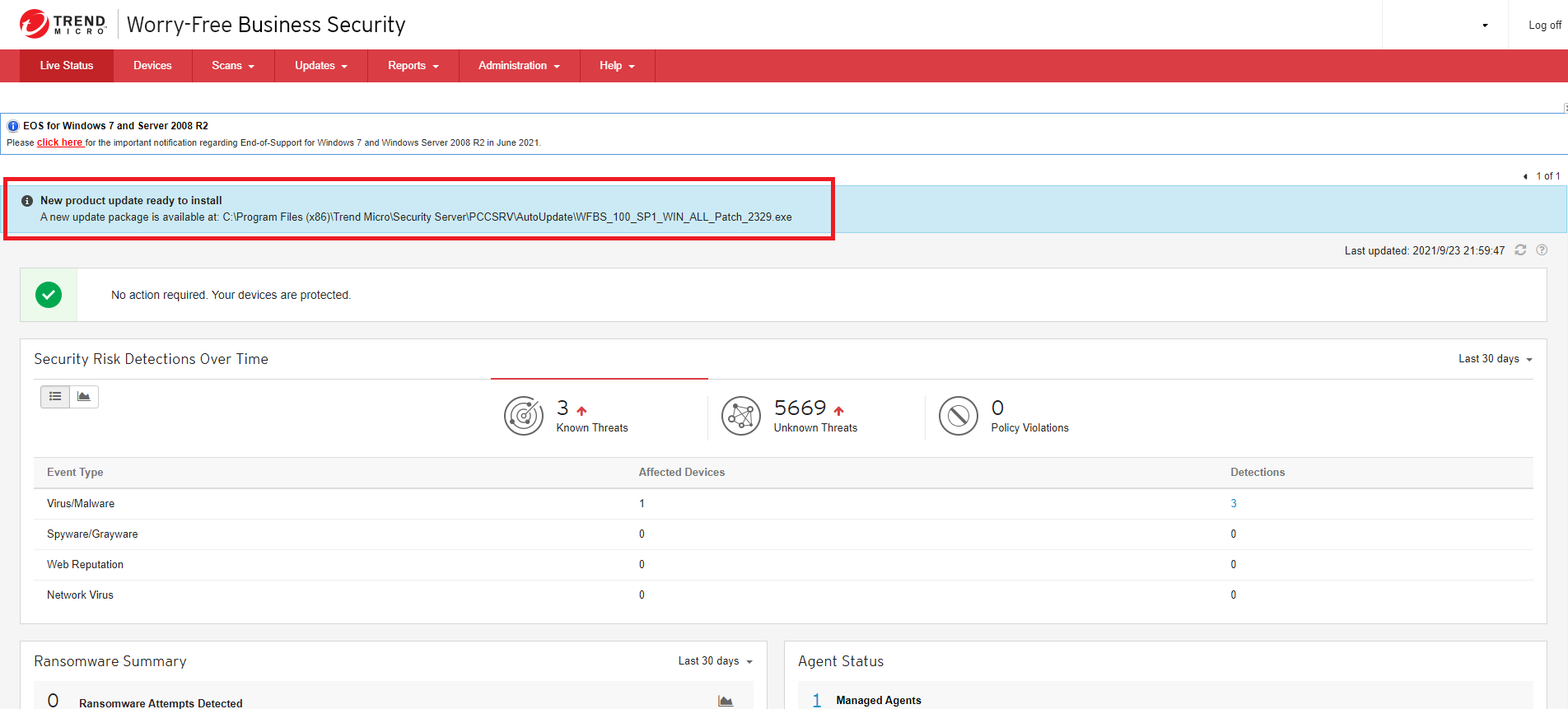 Click the image to enlarge.
Below are the methods you can choose to download and install the new patch:
Go to the Trend Micro Download Center page.
Scroll down to the Worry-Free Security for Small and Medium-Size Businesses section, and choose your Worry-Free Product.

Click the image to enlarge.

Download the latest patch.
Run the installer as administrator.
If you encounter errors when installing patches, please refer to the article below for different errors:
Hotfix, patch, or service pack from the server are not received by some agents of Worry-Free Business Security (WFBS) follow the article below: Hotfix, patch, or service pack is not applied to the WFBS Security Agent
Failed to install patch on security agent:

Check Tmpatch.log on C:\
Query from bottom to top "Create new File Failed" or "Failed to copy".
Check what .dll or file was on the previous line.
Go to that specific directory.
Rename that file to file.old.
Re-run the patch.

If you still encounter any error during/after installing patches, submit the Tmpatch.log from the C:\ to Trend Micro Technical Support.
Internal
Partner