Summary
After replacing the SSL Certificate of WebUI, you are unable to log in to the StellarOne Web Console.
Details
Public
Users have the option on StellarOne to replace certificate.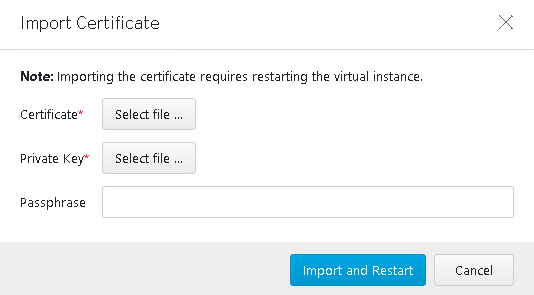 And they may encounter an issue of not being able to log in to StellarOne after importing the certificate.
The reason for this is, currently, StellarOne does not support PKCS #8 private key encrypted with a passphrase. This is a known issue and will be fixed in future updates.
Internal
Partner