Summary
This article provides information on how to run Simulations in Trend Micro Vision One, where the Simulations feature is located and how to use it.
Details
Public
To locate the Simulations section, on the Trend Micro Vision One console, go to Resource Center > Simulations.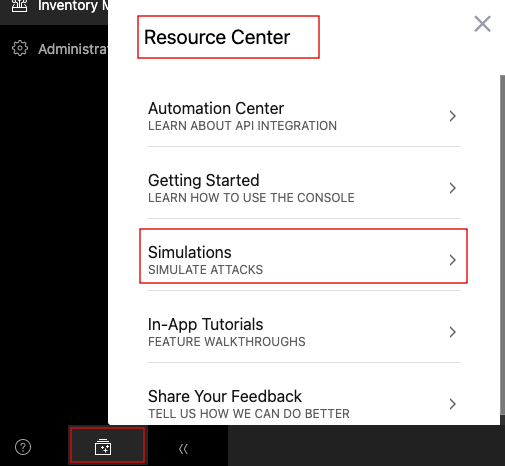 You can use demonstration scripts to simulate attacks and find out what Trend Micro Vision One can uncover for you.
You can then try Simulations for the following:
Workbench
Observed Attack Techniques
Guided steps and demo scripts are available within the options for Simulations in the console.
Internal
Partner