NOTE: You are viewing an archived article because the product(s) tagged is no longer supported or the information mentioned is already outdated.
Summary
After a full scan using the OfficeScan client, the system comes up clean with no detection. However, double-clicking the OfficeScan client icon in the system tray shows the OfficeScan Real-Time Monitor with a list of infected files.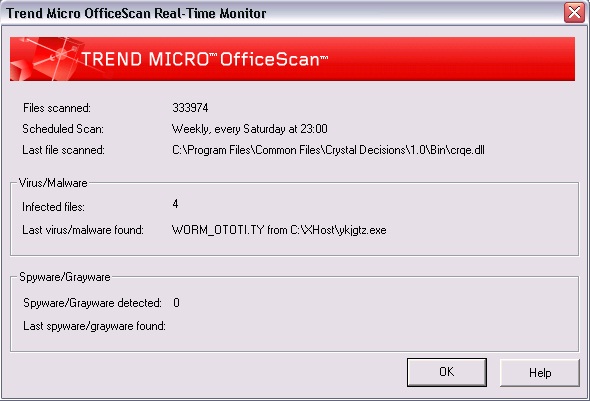 Infected Files: X
Last virus/malware found: Virus Name and the directory patch.
Kindly log in using your MySupport account
to view the content of this archived article.