Summary
When composing an encrypted email by clicking Private and Send Private options, the Check Names window prompts you to select the email address.
After selecting the email address and clicking OK, the email will not send and the Send Private button will be grayed out. The email stays in the Drafts folder.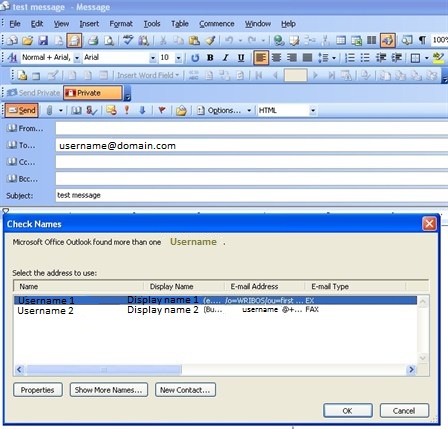 Details
Public
To resolve this issue:
On Outlook 2003, go to Tools > Options > Mail Format tab.
Select HTML from the Compose in this message format dropdown list.
Untick the following check boxes:

Use Microsoft Office Word 2003 to edit e-mail messages
Use Microsoft Office Word 2003 to read Rich Text e-mail messages

Click Apply > OK.
Restart the Microsoft Outlook.
Internal
Partner