Summary
The following screen errors appeared when DSVA deployment failed after preparing the host with the filter driver.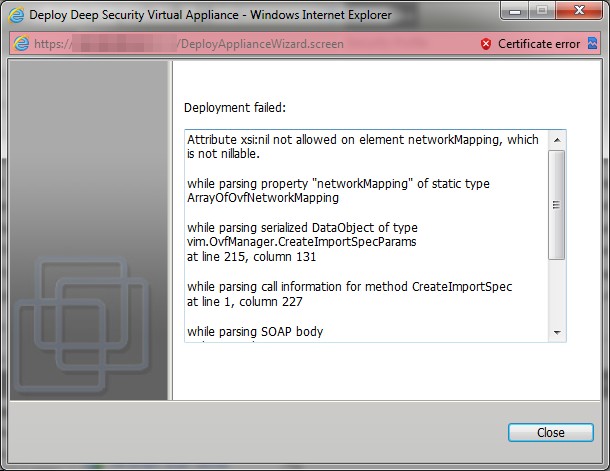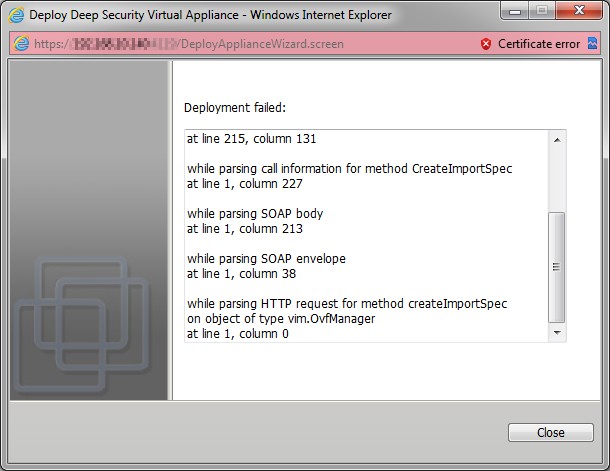 Details
Public
When deploying DSVA, the installation uses vSwith0 to look for a portgroup called VM network. However, if the VM network has been renamed or is not present, then the deployment will fail.
To resolve this issue, create a portgroup under vSwithch0 named "VM network" and then redeploy DSVA. Please do the following:
Go to vCenter.
Select the ESXi host that you tried to deploy to.
Select the Configuration tab.
Under hardware, select Networking.
Select Properties for vSwitch0 and then click Add.
Under Connection Types, select Virtual Machine and the click Next.
Under Port Group Properties, select Network Label and make sure that the name is "VM Network".  Choose Next.
Click Finish.
Redeploy DSVA from the Deep Security Manager (DSM.
Internal
Partner