Summary
The Real-time Monitor of the Messaging Security Agent (MSA) does not show the updated spam pattern from the Security Server even after a scheduled update is completed.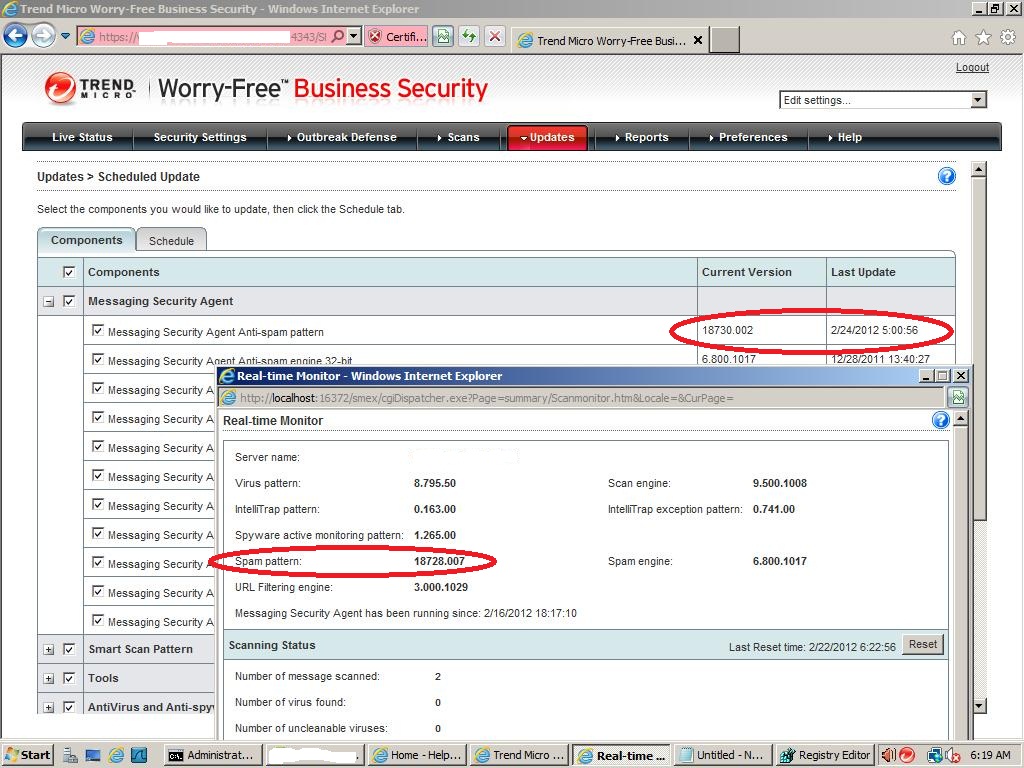 Details
Public
To resolve the issue:
Go to .../Trend Micro/Security Server/PCCSRV/Private.
Open the ofcserver.ini.
Change the following value:

[INI_UPDATE_SETTING]
# rapid spam pattern
3-4000001=3
# spam apttern
3-10001=3

Save the changes.
Restart the Trend Micro Security Server Master Service.
Run a manual update for the MSA from WFBS console.
Internal
Partner