Summary
The PLM tab of OfficeScan web console displays the following error message:
Unable to display data because of an unexpected error. Please try again later.
This error also appears on the Summary page and occurs on IIS 6.0.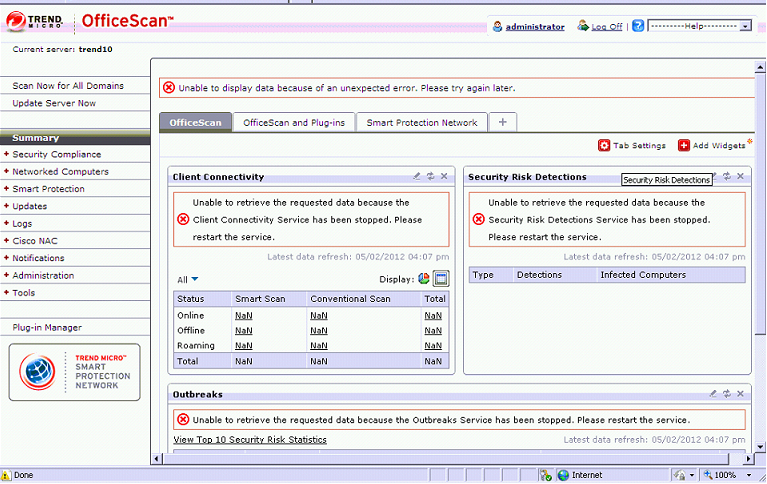 The IIS log also shows several 401.1 error codes.
Details
Public
The 401.1 error code means that the log in transaction is unsuccessful because of an invalid user name or password. The code could also be the result of a problem with system configuration.
You can resolve the issue by resetting the password of the user account "IUSR_<OSCEServerName>" on the Active Directory.
After resetting the password of the said account, do the following in IIS 6.0:
Open the IIS Manager.
Go to ServerName > Web Sites.
Right-click OfficeScan website, and then select Properties.
On the Directory Security tab, click Edit under Authentication and access control.
Enter the new password of the IUSR_<OSCEServerName> account.
Click OK > OK.
Restart the following:

IIS Admin
WWW Publishing
OfficeScan Master services

Access the Summary page and PLM tab of the OfficeScan web console to confirm if the issue is resolved.
Internal
Partner