Summary
You get the following warning message from the TEM Console: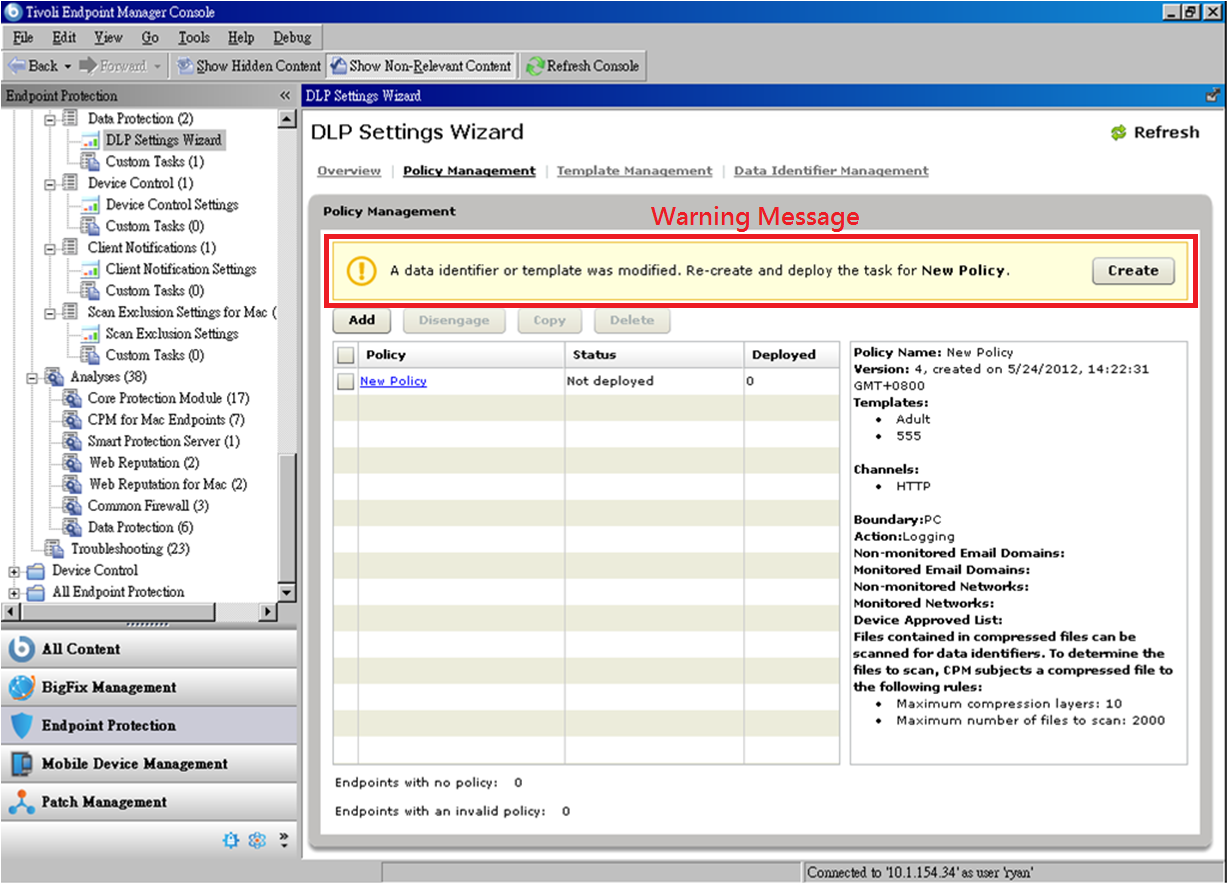 Click image to enlarge.
"A data identifier or template was modified. Re-create and deploy the task for New Policy."
The new policy has to be re-created and deployed, the following issues will happen when you deploy CPM 10.6 DLP policy task to CPM 10.6 SP1 endpoints:
Violation pop-up window will not be able to show which template the user violate.

                    Click image to enlarge.

"An attempt to transmit sensitive data in your computer was detected."

TEM console will not be able to get the violation report from endpoint.
Details
Public
To re-create and deploy the new policy, do the following:
Log on to TEM (Tivoli Endpoint Manager) Console.
Go to Endpoint Protection and click on Core Protection Module link.
Select Configuration > Data Protection > DLP Setting Wizard.
Internal
Partner