Summary
A domain appears enabled after being added to the Approved List under the IP Filtering section of the management console. However, after a few seconds, its status turns to disabled and the IP Addresses column shows "N/A".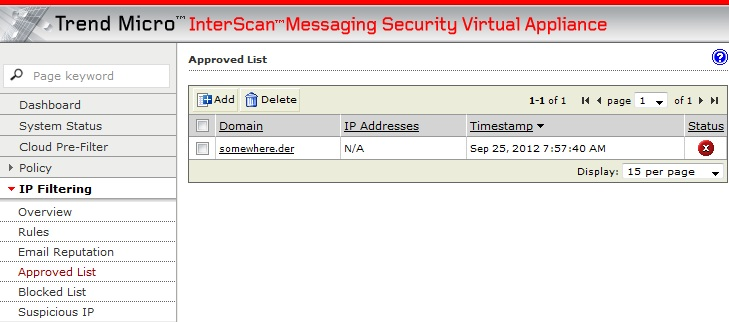 This occurs in InterScan Messaging Security Suite (IMSS) or InterScan Messaging Security Virtual Appliance (IMSVA).
Details
Public
This occurs because IMSS/IMSVA could not resolve the domain's MX records.
To fix the issue, do either of the following:
Internal
Partner