Summary
You keep getting the following error message when switching to Proxy tab or Desktop/Server tab or System tab under Preferences > Global Settings in the Security Server console: 
Invalid SMTP server. Type an IPv4 address or a host name that does not contain the following characters ":".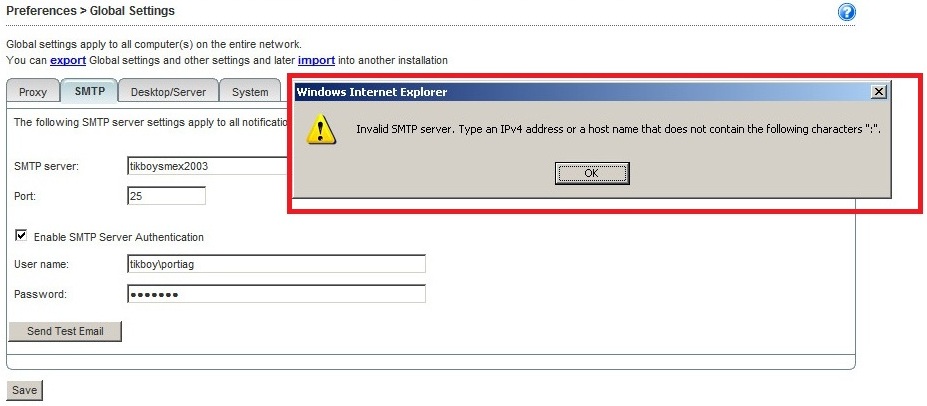 Click image to enlarge.
Details
Public
This happens when you enter invalid SMTP Server settings under the SMTP tab.
The Security Server console does not automatically save the SMTP Server settings when switching tabs. You need to click the Save button on the bottom of each tab to save the settings you made.
If the Security Server console detects an invalid input under SMTP tab (e.g. invalid SMTP server or SMTP server unavailable or cannot connect), then you will not be able to switch tabs.
To allow switching of tabs:
Ensure the settings are correct and valid.
Click Save to save the settings.
Internal
Partner