Summary
This article explains how IWSaaS manages your network traffic in the cloud and provides web protection to users.
Details
Public
The following scenario illustrates how IWSaaS protects users from web threats.
When a user sends an HTTP request—whether inside or outside your firewall—that user's traffic is routed through the cloud.
IWSaaS inspects the request, analyzes it, and filters it based on policies set by administrators. If the request is allowed and the user logs onto IWSaaS, then IWSaaS sends the secure content back to the user. If the request is not allowed, for example a request to a forbidden URL category, then IWSaaS blocks the request and notifies the user.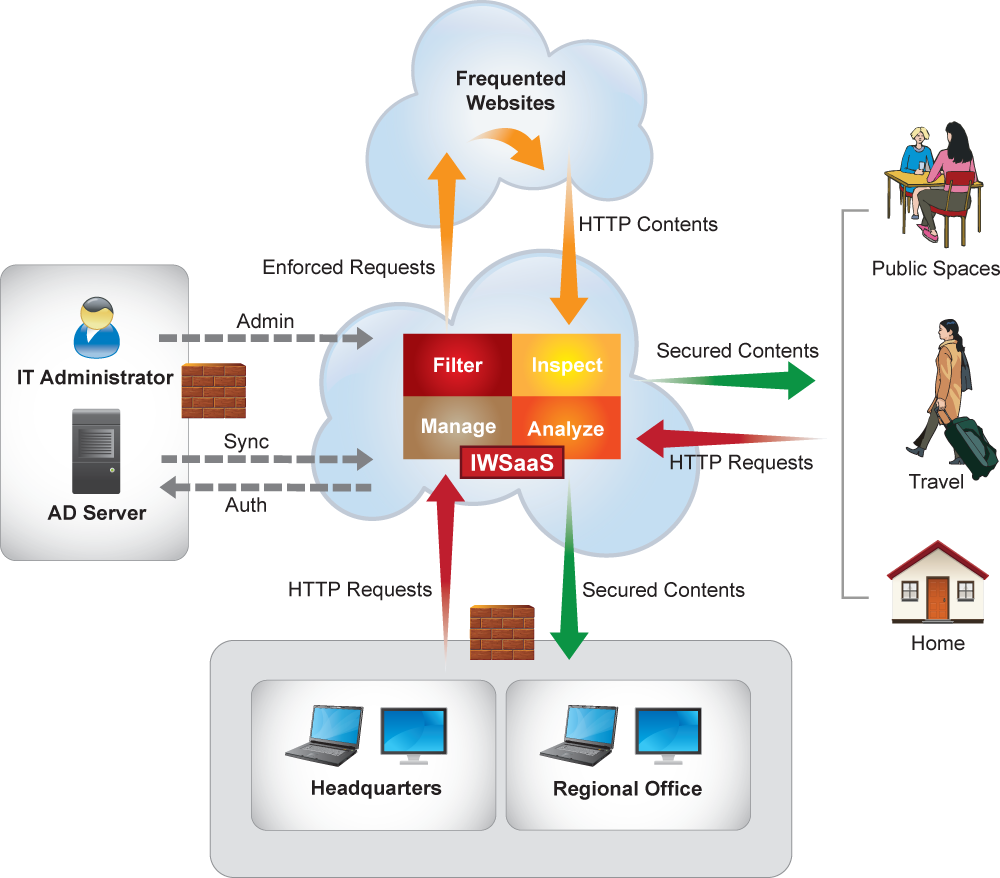 Internal
Partner