Summary
This article explains why the "You will be redirected to a new location" prompt appears when logging on to the IWSaaS admin portal using Firefox.
Details
Public
IWSaaS operates through multiple data centers in different regions to provide better service for global customers. Customer will be assigned a home data center according to the region and time zone they provided. 
When customers access the management console, they will connect to the nearest data center as the initial access point. If the data center is not the home data center of the customer, IWSaaS will redirect the user to their home data center's console. Before the redirection, Firefox will prompt the customer of the redirection as shown in the image below: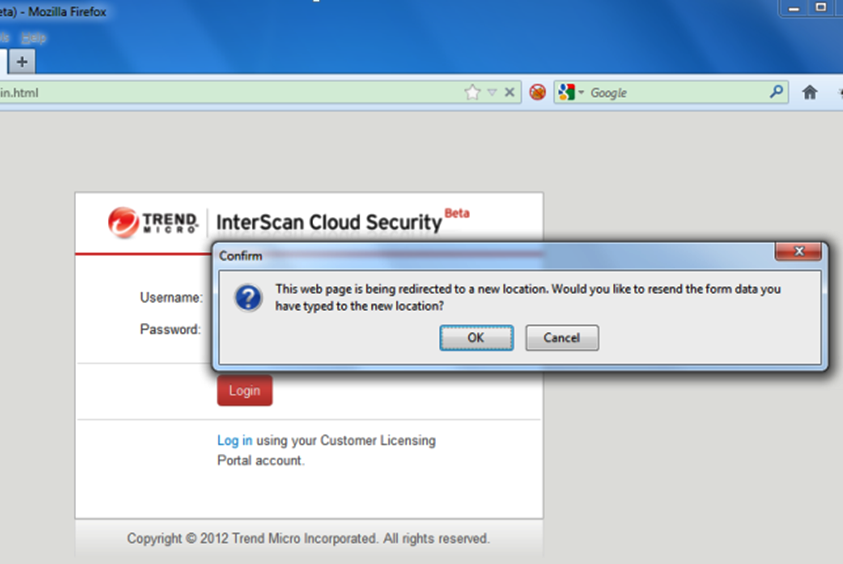 Unlike Firefox, Chrome and Internet Explorer do not prompt the user of the redirection.
Internal
Partner