Summary
You configured several update agents, and then upgraded the WFBS.
After upgrading, the update agents you configured became normal agents because the settings you made were removed. This causes all the security agents to get updates from the security server.
The following error message appears during the upgrade:
Setup detected that there is at least one Update Agent on the network. When Security Agents upgrade, Update Agent settings will be removed. After the Security Server upgrades, re-add the Update Agents on the web console.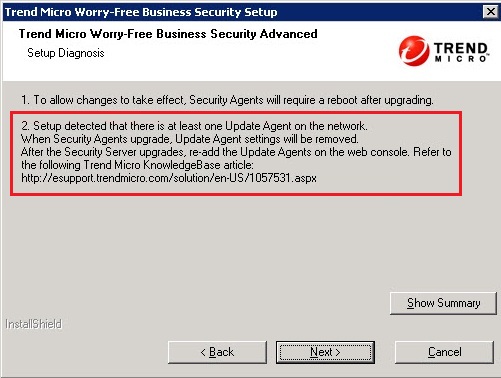 Details
Public
The issue occurs due to the following reasons:
The settings of the update agents are not successfully migrated after upgrading WFBS due to architecture complexity.
The update agent DB flag is not migrated because of upgrade limitation.
Internal
Partner