Summary
When you access the OfficeScan (OSCE) web console, you receive a Windows authentication prompt to enter a username and password. Entering an invalid credential results in a "HTTP Error 401.1 - Unauthorized: Access is denied due to invalid credentials". Refer to the screenshots below: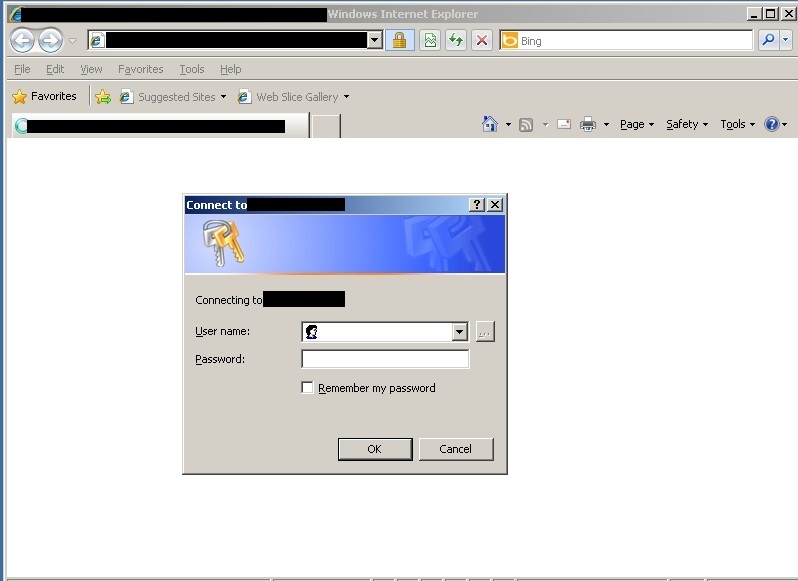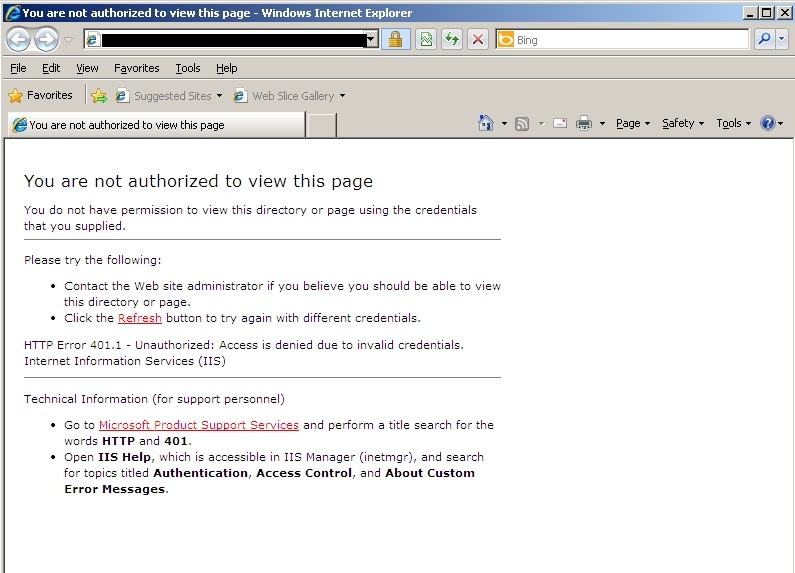 Details
Public
This issue occurs because the IUSR account is disabled. If you go to Computer Management > Local Users and Groups > Users, the IUSR account on the OfficeScan server is disabled.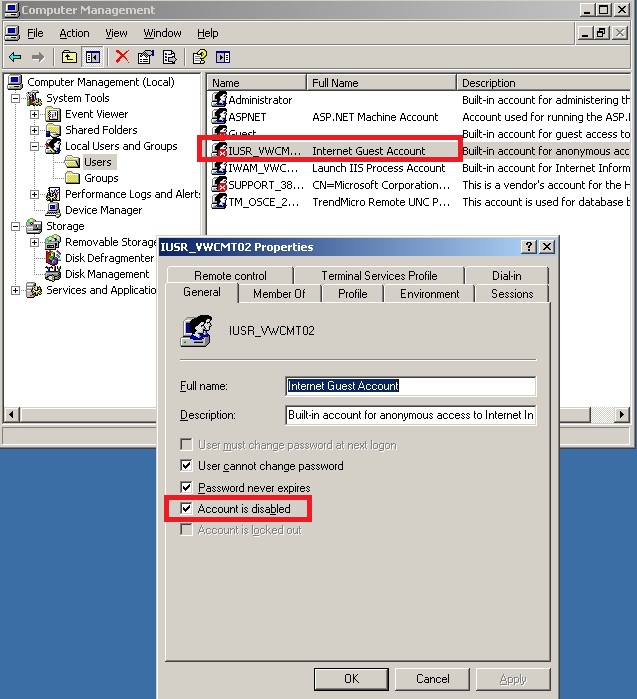 To fix this issue:
Untick the Account is disabled check box for the IUSR account.
Restart the IIS Admin Service and World Wide Web Publishing service.
Access again the OfficeScan web console. The Windows prompt will disappear.
Internal
Partner