Summary
The SQL Express installation fails when you use the TMCM 6.0 Repack 1 Simple Chinese installer on an English version of Windows 2012. The following error appears: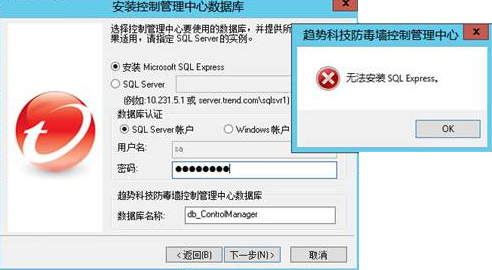 Details
Public
The issue occurs when the Regional setting is changed to display and support Simple Chinese language. The above environment is not yet supported. To resolve this, do any of the following:
Install the TMCM 6.0 Simple Chinese version on a Windows Server 2012 Chinese (Simplified) version.
Install a separate SQL Server that will be used by the TMCM server.
Internal
Partner