Summary
OSCE agents were moved (using the move client option in the management console) to a Windows 2012 server with OSCE server installed. The OSCE agents receive pattern updates but the program version is not updated.
Doing the following does not resolve the issue:
Rebooting the client.
OfficeScan Agents is configured to allow hot fix update under: Agent > Agent Management > Settings > Privileges and Other Settings > Other Settings tab. OfficeScan agents can update components but not upgrade the agent program or deploy hot fixes is unchecked.
Update agents have been moved to the new OfficeScan Server.
Using autopcc /f does update the program version.
Details
Public
Upon checking the IIS error logs, it has been identified that this issue is caused by ExtentionlessURLHandler: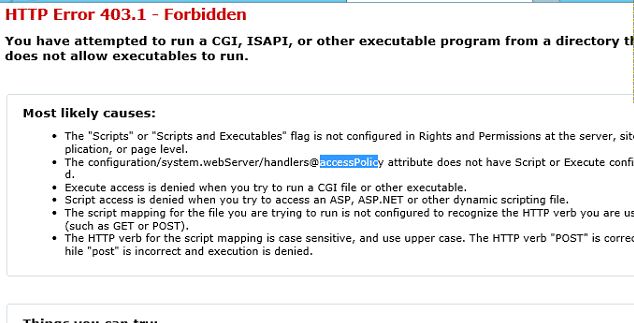 ExtensionlessURLHandler is an MS hotfix for Windows 7 SP1 or later. This module is used to script for extensionless url.
To solve this issue, delete all ExtentionlessURLHandler in IIS under OfficeScan > Handler Mappings > under CGI-exe.
ExtensionlessURLHandler-Integr....
ExtentionlessURLHandler-ISAPI
ExtentionlessURLHandler-ISAPI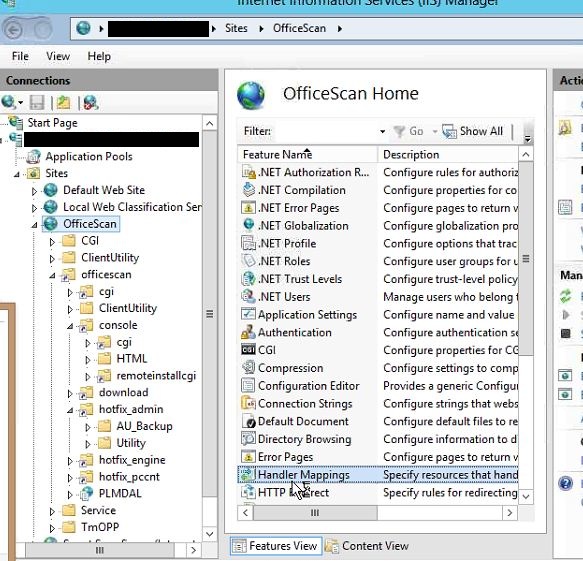 Internal
Partner