Summary
You are receiving an email notification regarding to certain percent (%) of clients Security Agent components that are not up-to-date.
Details
Public
By default, the registered email address on WFBS console will get an email notification if certain percentage of computers Security Agent are not up-to-date within an hour.
This can be found under Preferences > Notifications > Events > System Events > Component Update.

To verify the which clients needs to be updated:
Go to Live Status > System Status > Component Updates.
Click on Deploy Now to push the updates for the listed clients.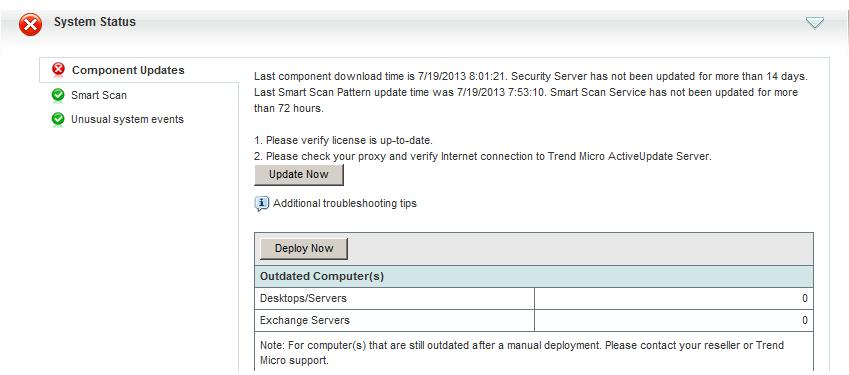 Internal
Partner