Summary
After doing an upgrade or installing a service pack, if a specific machine/host is selected, most of the options are grayed out in the Client Management section of the OfficeScan web console.
This mostly occurs on Internet Explorer (IE) 8 and 9.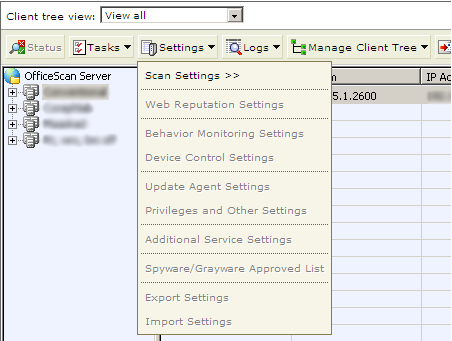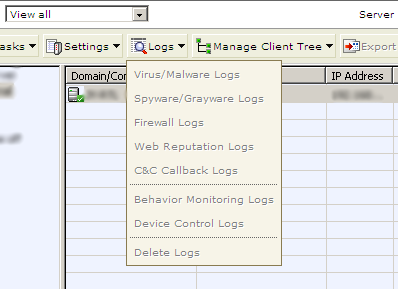 Details
Public
To resolve this issue, one of the ActiveX components (AtxConsole.ocx) should be removed and reinstalled on Internet Explorer so that it will use the new version of that file.
Do the following:
Open Internet Explorer and go to Tools > Manage Add-ons.
Under Trend Micro, double-click Trend Micro OfficeScan Management Console.
Click Remove.
Restart IE and open the OfficeScan web console.
You will be prompted to install the needed ActiveX components -- install/allow it.
Verify if the issue has been resolved.
Internal
Partner