Details
Public
This solution only applies to WFBS Advanced.
This is a known issue. The MSA only supports typical installations of Exchange Server 2007, which includes the Hub Transport, Mailbox and Client Access server roles.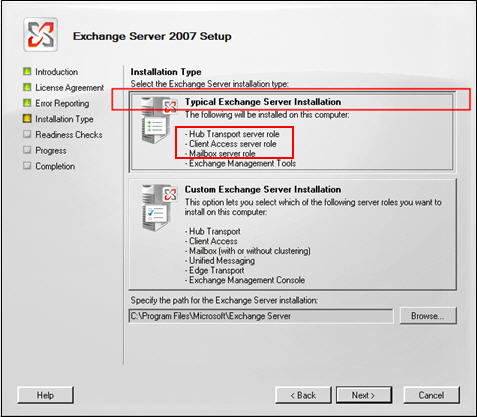 To resolve problem, completely uninstall and then reinstall the MSA agent.
If you are unable to uninstall the agent via the Security Server console or Control Panel, manually uninstall the MSA.
If the issue still persists:
Go to the %WINDIR%\Temp directory and copy the following logs:

SMEX_RIFRemoteInstallAgent
SMEX_CsmSmexSetup

Backup the affected machine's registry and export a copy of it.
Send all the files you collected to Trend Micro Technical Support for assistance.
Internal
Partner