Summary
When you try to activate a computer managed by VMware vCloud Director, the following error message shows in the console:
Activation Failed (Unable to resolve hostname)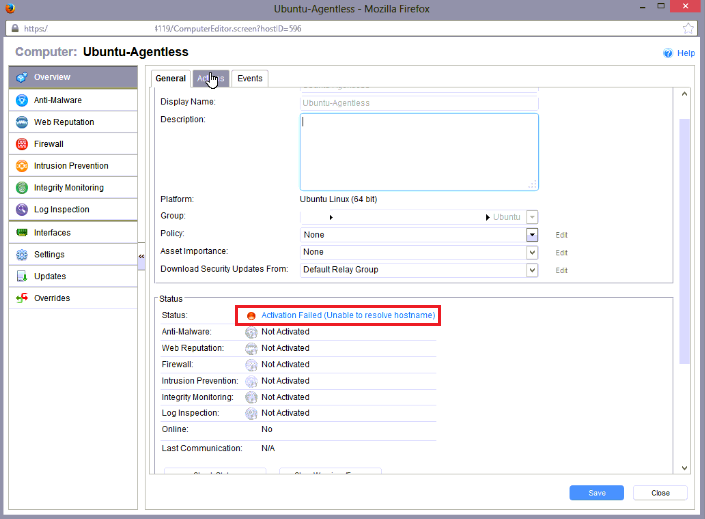 In addition to the error message above, the System Events Log also shows the following details:
Level: Error
Event ID: 705
Event: Activation Failed
Details
Public
The issue occurs because the Deep Security Manager is not set to allow the activation of appliance-based protection for vCloud VMs.
In order to resolve the issue, allow virtual machines in a vCloud environment to be protected by Deep Security Virtual Appliance. This will also enable the tenants in a Multi-Tenancy Deep Security environment to manage the virtual machines.
To ensure appliance-based protection for virtual machines:
Open the Deep Security Manager console.
Go to Administration tab.
On the left panel, select System Settings.
Select Agents tab.
Internal
Partner