Summary
In OfficeScan (OSCE) 10.6 and below, the following message might appear when doing a scan:
Details
Public
OfficeScan creates two logs when cleaning a malware. One is either for Realtime, Manual or Scheduled Scan and the other for the Damage Cleanup Service (DCS).
DCS works along the different scans to stop active Trojan-related processes and Trojans that remain in memory. This is why a "Cleaned" scan result appears after a "failed" notification.
It's recommended to check the virus log for failed results then check for any corresponding DCS cleaned results after a few seconds/minutes to make sure that the system is clean. Both scans should have the same files and detection names.
The DCS logs are stored in the OfficeScan client. To view the DCS logs, open the \Program Files\Trend Micro\OfficeScan Client\report folder.
If a DCS cleaned notification doesn't appear, check if the detected file still exist and send it to
Trend Micro Technical Support
for verification.
In OfficeScan 11.0/XG, the result for both the scan and the DCS are combined.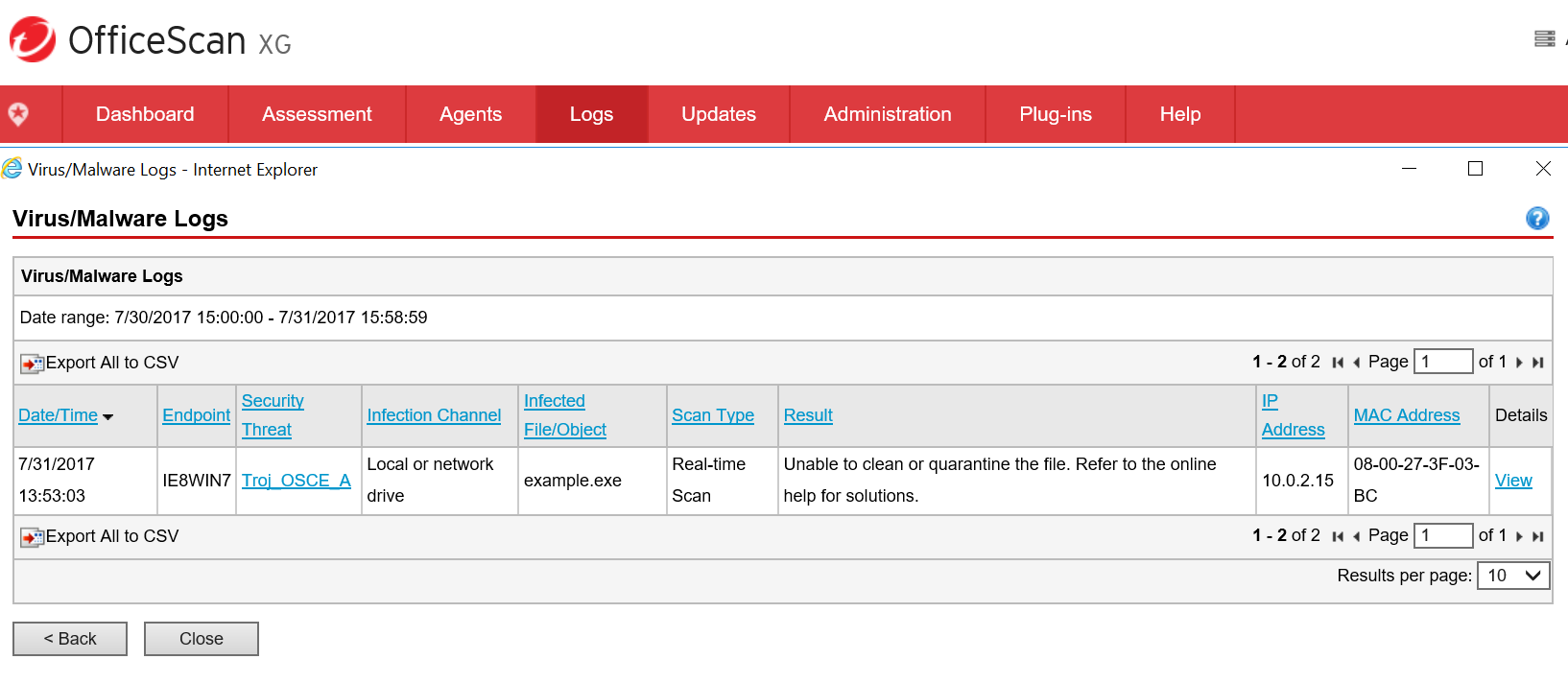 Internal
Partner