Summary
The following warning appears when you add a new computer to the Deep Security Manager:
An Agent was not detected on the selected computer.
Note: You can still add a computer at this time. After installing the Agent, right-click on the computer and select the 'Activate/Reactivate' option to complete activation.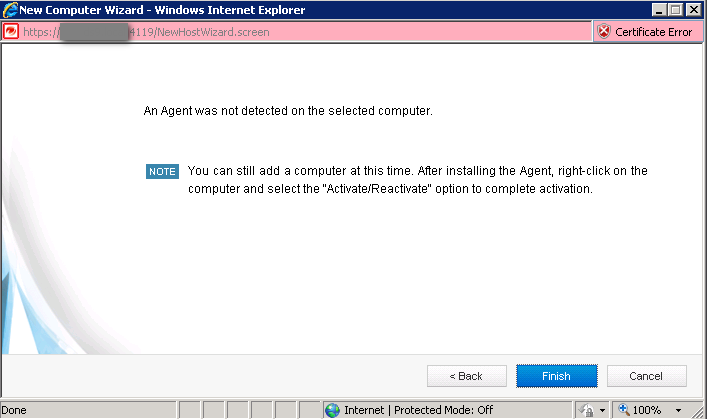 Details
Public
This warning message usually indicates a connection issue between Deep Security Manager and the target computer. In order to successfully add a new computer to Deep Security Manager, ensure the following:
The Agent is installed and running on the target computer.
DNS is set up correctly, and the DSM can resolve the computer name or FQDN of the target computer.
You can telnet to port 4118 of the target computer from Deep Security Manager.
If the issue persists after ensuring the items above, contact Trend Micro Technical Support.
Internal
Partner