Summary
You created an Event-Based Task to automatically activate VMs once they are created. However, when activating the VM, the error message "Activation Failed" appears. Clicking on the error message shows the following details:
Level: Error  Event ID: 705  Event: Activation Failed    Event Origin: Agent  Action By: System    Description: An internal system error has occurred:  IllegalArgumentException: Did not get a valid target hostname/IP.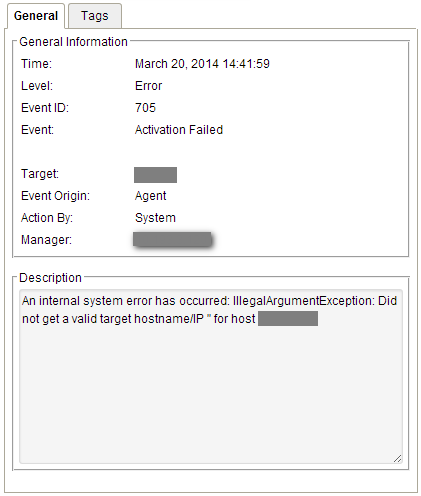 After a while, you are able to manually activate the VM by doing this procedure:
Right-click the VM.
Click Actions.
Click Activate/Reactivate.
Details
Public
After a VM is created, it takes a while for it to register to the network using its IP address and hostname. When the Event-Based Task runs, the activation fails because the computer has no IP address and hostname yet.
In order to activate the VM using Event-Based Task successfully, set an activation delay time:
On the DSM console, go to Administration.
Click Event-Based Task.
Type "10" in the Activate Computer Delay (in minutes) field.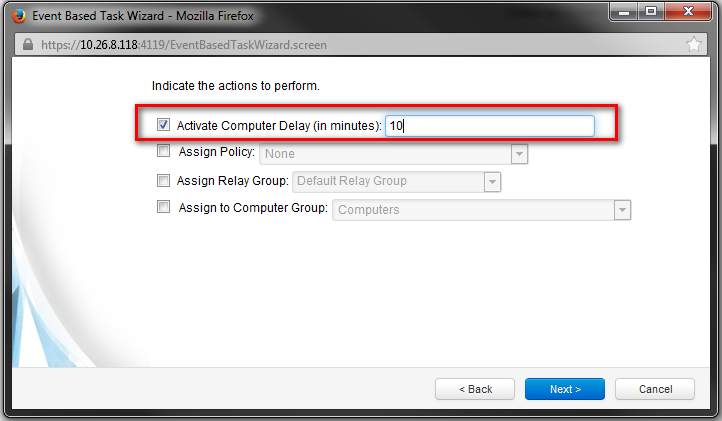 Internal
Partner