Summary
Know where to access the registration key of your Smart Protection license.
Details
Public
You can find your registraion key in your Smart Protection license certificate. Aside from your registration key, the license certificate also shows the list of purchased products and support information for Smart Protection.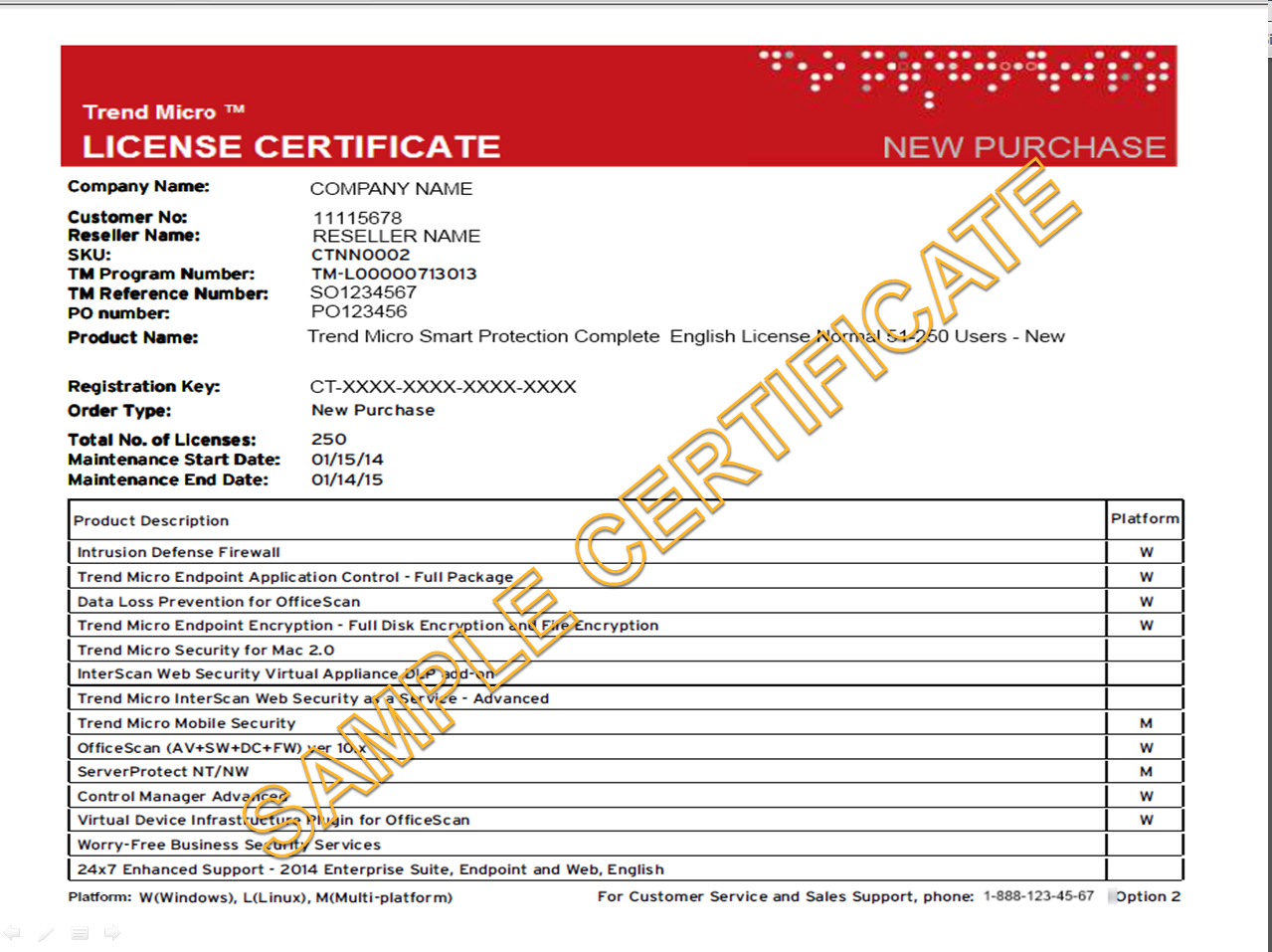 Click image to enlarge.
Customers are recommended to keep a copy of their license certificate.
Internal
Partner