Summary
Know the OfficeScan versions that can be upgraded to Officescan 11.0.
Details
Public
The following versions can be upgraded directly to Officescan 11.0:
10.6 Service Pack (SP) 3 Patch 2
10.6 SP 3 Patch 1.1
10.6 SP 2
10.6 SP 1 Patch 1
10.6 GM Build
10.5 Patch 5
10.0 SP 1 Patch 5
For the following versions, it is recommended to apply the corresponding critical patch. The critical patches resolve an issue that affects the "No Program Upgrade" setting. If you are using this feature to control program deployment, apply the critical patch first and wait for the clients to receive it before upgrading to version 11.0.
Check the Critical Patch 5495 Readme file and Critical Patch 3516 Readme file for more information.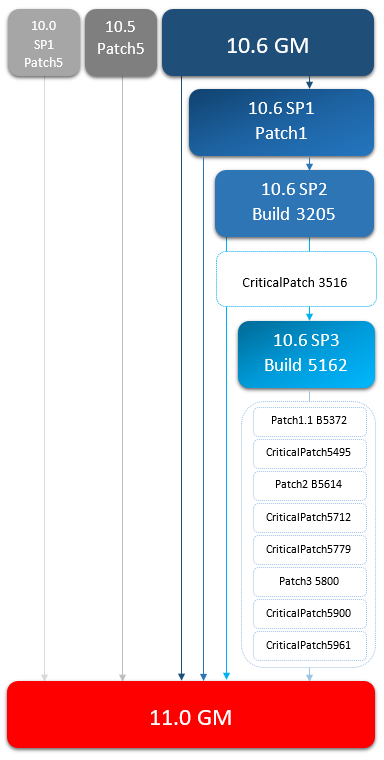 The patches and critical patches enclosed in dotted lines are optional.
For a complete list of installation and upgrade requirements, refer to the Officescan 11.0 product documentation.
Internal
Partner