Summary
The SMEX 11.0 installation on Windows 2012 Server fails even when the user has appropriate permissions. The following error shows:
The entered logon account does not have administrator privilege on this server.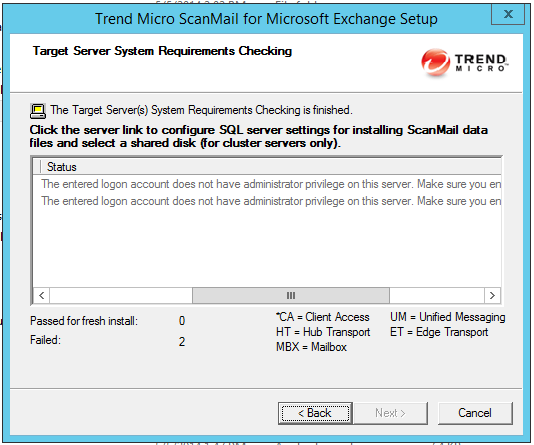 Details
Public
One of the root causes is the User Account Control (UAC).
To ensure that the UAC is disabled, follow the procedure in this Microsoft article
Windows Server 2012: Deactivating UAC
.
If the issue persists after doing the procedure above, do the following:
Run the "Secpol.msc" in the command line to open the Local Security Policy.
Go to Local Policies > Security Options.
On the right side, look for "User Account Control: Run all Administrators in admin approval mode".
Make sure that the setting is set to "Disabled".
Internal
Partner