Summary
When deploying the Filter Driver, preparation of ESXi 5.5 U1 fails and you see the following error:
Failed to download VIB. Please ensure that the ESX server can connect to <XX.XXX.XXX.XX> on port <XXXX>.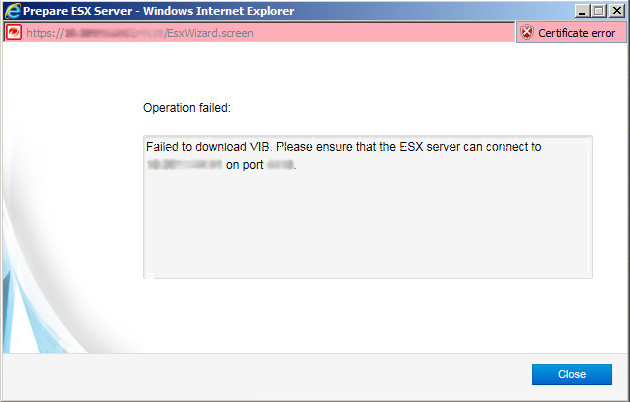 The issue occurs when the Deep Security Agent is installed in Deep Security Manager and the Intrusion Prevention feature is enabled.
Details
Public
You receive the error because in ESXi 5.5 U1, the TLS version used is version 1.2. TLS 1.2 is not supported in the current SSL Inspection of Intrusion Prevention feature.
Fix Availability
This issue will be fixed in the coming Deep Security 9.5 SP1 release.
Workaround
A workaround for this issue is to disable the Intrusion Prevention feature on the Deep Security Agent installed in Deep Security Manager before preparing ESXi 5.5.
Internal
Partner