Summary
Some outbound emails are quarantined by the Global Outbound Policy (Spam or Phish).
Details
Public
This is a default rule in HES 2.0 to avoid outbound spam and prevent HES outbound servers from being denied by third-party Known Spam Source List. The policies cannot be edited and they are activated by default for all domains.
By having this policy enforced, you are assured that the chance of spamming the Internet from HES can be minimized.

Mails identified by this policy will be placed in the quarantine areaof HES. A notification will be generated and sent to the sender. The sender can ask for assistance from the administrator in releasing the mail from the quarantine area if it is considered a legitimate email.
If you encounter false positive detection, follow the instructions below to release the emails from the quarantine:
Administrators can query and find the email in the console under Logs – Mail Tracking: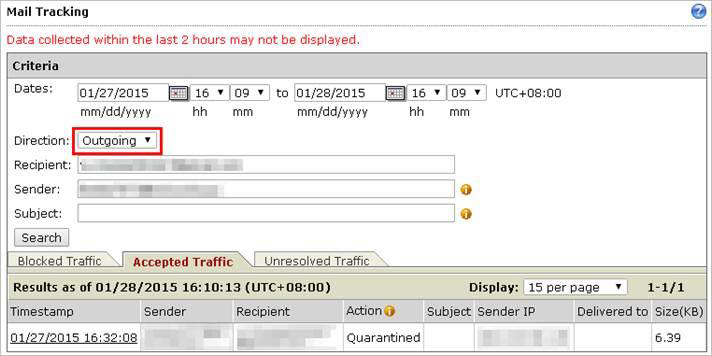 Administrators can release affected emails from the console under Quarantine – Query: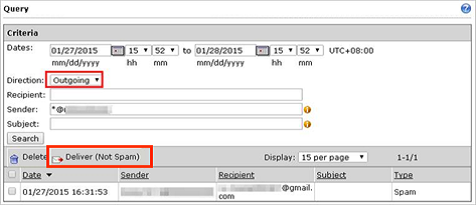 To submit email samples to Trend Micro, refer to the following KB article: Submitting spam samples to Trend Micro.
Internal
Partner