Summary
When you click on the Threat Connect link in the DDEI Admin UI using IE as a browser, it gets redirected to an error page: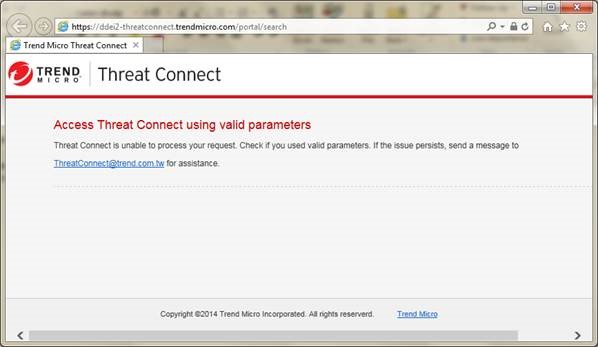 "Access Threat Connect using valid parameters"
Details
Public
There are three workarounds to resolve this issue:
Use another browser.
In IE, add https://ddei2-threatconnect.trendmicro.com to the Trusted Sites list.
Disable the Protected Mode in the Internet zone.
Internal
Partner