Summary
When you add Active Directory users to OfficeScan (OSCE) 11.0/XG, you will notice that the Agent Management Overview is empty. There are no domains or agents displayed in the console.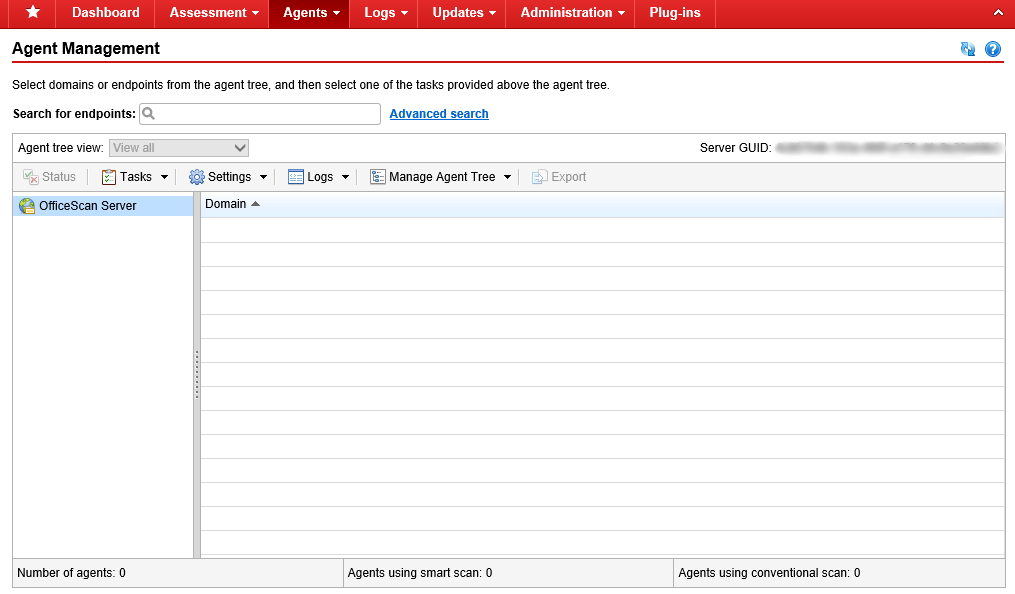 Click image to enlarge.
When you click Agents > Connection Verification > Verify Now in the console, the ISS logs shows the following error:
2014-10-15 10:32:11 fe80::f929:bd51:c200:1abf%12 GET /officescan/console/html/widget/repository/widgetPool/wp1/widgetBase/modProduct/js/tm-highcharts-style.js - 4343 - fe80::f929:bd51:c200:1abf%12 Mozilla/5.0+(Windows+NT+6.3;+WOW64;+Trident/7.0;+rv:11.0)+like+Gecko https://xxx.xxx.local:4343/officescan/console/html/widget/index.php 304 0 0 0
Details
Public
The issue occurs when you add an Active Directory sub-group in OSCE 11.0/XG. It happens because the process on how OSCE 11.0/XG pulls AD data changed from role to account-based.
In the following example, "SubAdmins" is a sub-group under the group "Admins". Adding the sub-group to OSCE 11.0/XG causes the issue.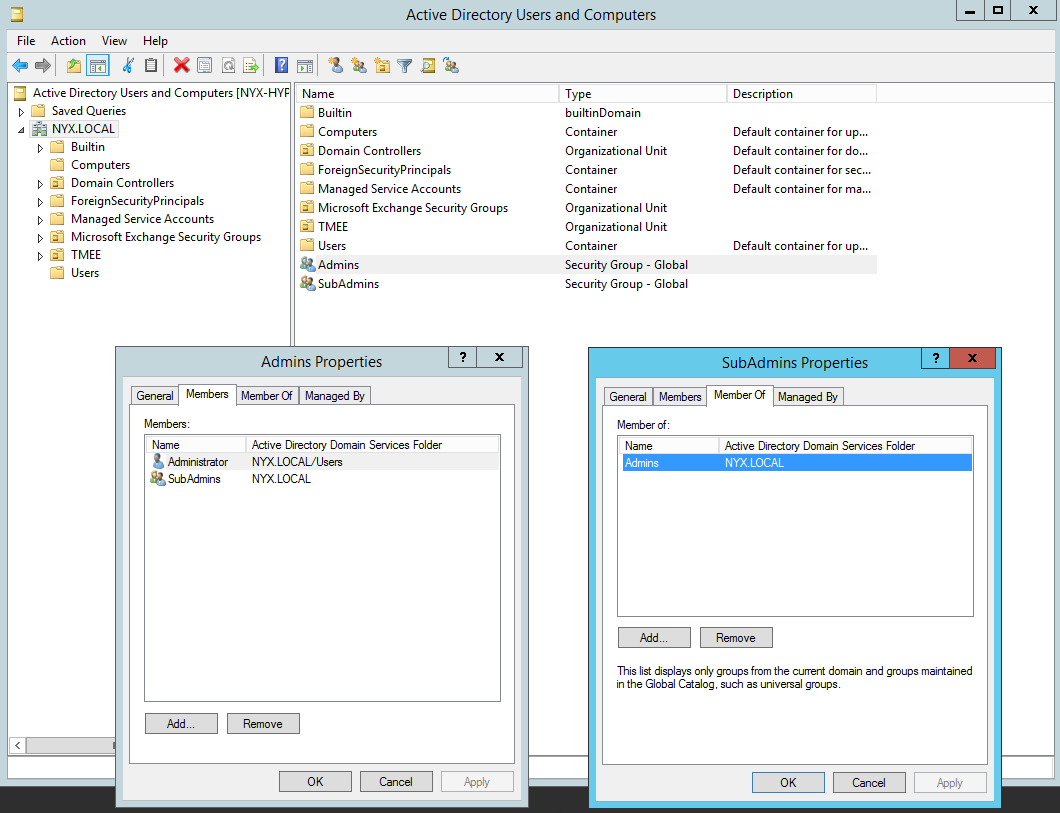 Click image to enlarge.
As a workaround, it is recommended to add only the top layer Active Directory group, which is not a sub-group of other AD groups, in OSCE 11.0/XG.
If a customer login with account "subdomain\username", there is a limitation with Microsoft API to query domain from AD architecture. Please add this user into OfficeScan account directly or change AD architecture.
Internal
Partner