Summary
You were able to install IMSVA 9.0 without any issues, but after it reboots the system to compete the installation process, it seems to hang at the point when IMSVA is trying to initialize the Admin Database.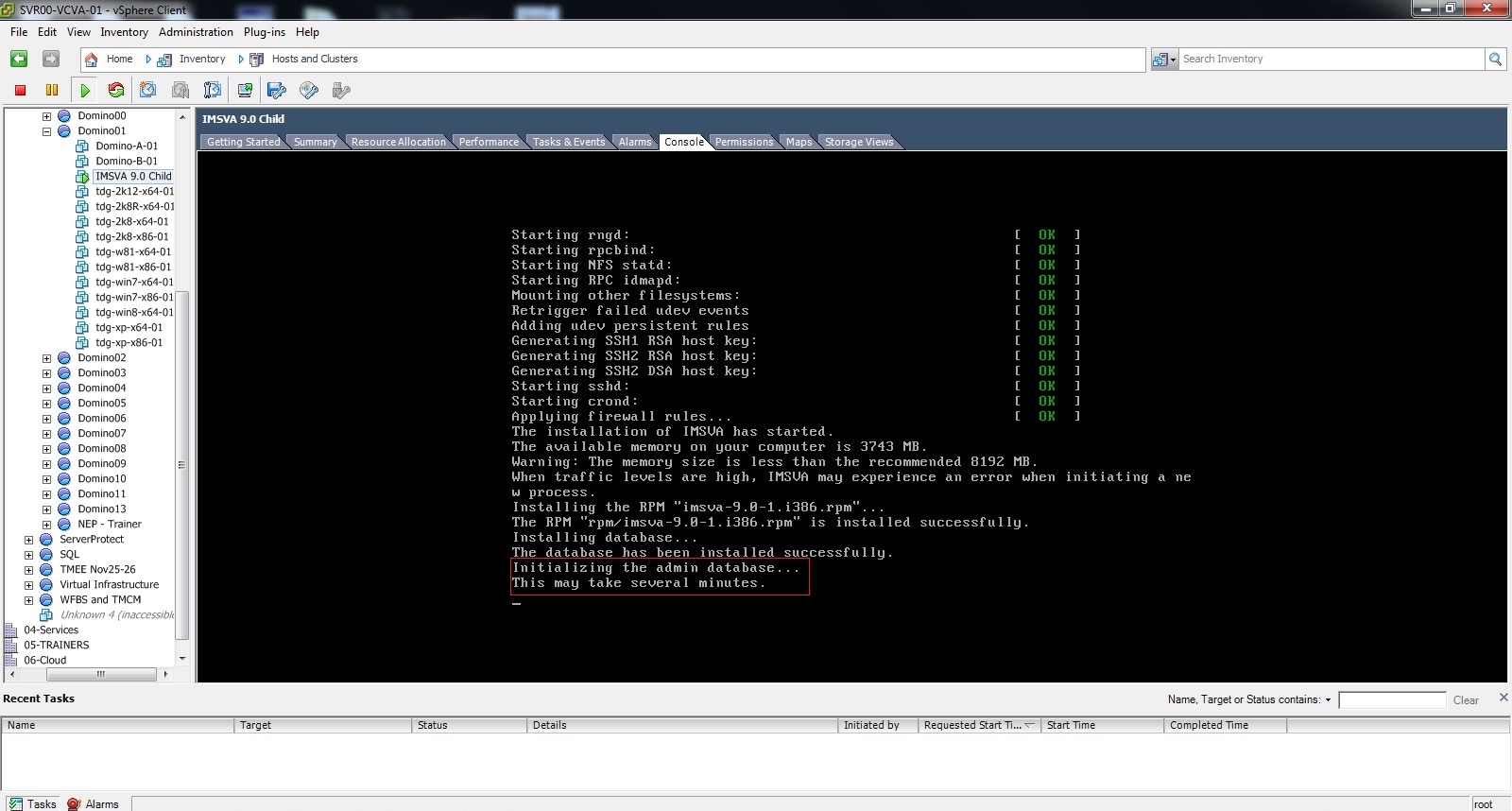 Click image to enlarge.
The installation process eventually goes on and completes successfully. However this issue did not occur in other installations of IMSVA.
Details
Public
This issue typically occurs when you are trying to install IMSVA 9.0 on a virtual machine that was defined as a 32-bit Linux machine. The Installation Guide of IMSVA 9.0 states that you need to define the Guest Operating system as CentOS (64-bit)  or  Other Linux (64-bit) when installing IMSVA on a virtual machine.
To resolve the issue, check the properties of the virtual machine you created for IMSVA 9.0. Make sure that the Guest Operating System is defined as a 64-bit Linux OS.
Internal
Partner