Summary
You are unable to receive some Adobe PDF attachments that are being sent. The Mail Tracking logs show that the mail was "Deleted" and shows the following error code:
Scan Exception-Security Setting Violation with error code -71
Details
Public
HES/HES-Inbound Filtering has the following global limits:
Total message size exceeds: 50 MB
Total number of recipients exceeds: 1000 recipients
Total number of embedded layers in compressed file exceeds: 20 layers
Total decompressed size exceeds: 60 MB

 

The 60 MB capacity took effect on November 25, 2011.

Total number of files in compressed file exceeds: 353 files
Compress ratio limit exceeds: 100%
An Acrobat PDF file that has Microsoft Word 2013/2010/2007 property will be decompressed by the scanners and experience this issue.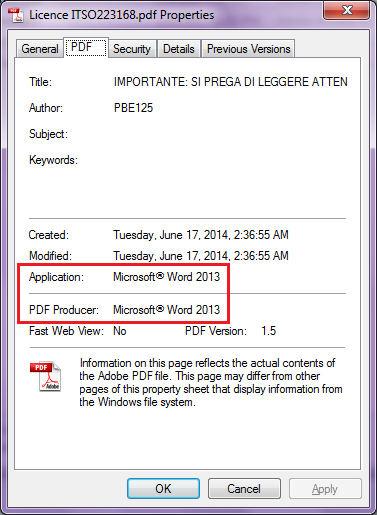 >
Click image to enlarge
To resolve the issue, do one of the following:
Option 1: Password-protect the PDF attachments to bypass the scanning of these files.
Option 2: If you are using the full version of HES, you can modify the action that HES may take on PDF attachments from "Reject" to "Bypass".
Log in to the HES portal.
Go to Inbound Protection > Policy and select the Malware rule.
On the Rules column, select a rule to edit.
On Edit Rule, select Actions on the left pane.

Go to the Scan Limitations section, and then tick Compressed file contains a file with decompression ratio of more than 100 checkbox.

Click image to enlarge

From the dropdown list, select Bypass this rule.
Click Submit.
Internal
Partner