Summary
You want to exclude the Disk 1 drive but are unsure about the correct syntax to use when adding scan exclusions in the following indexed disk drives.
The target disk has no drive letters and is not on a shared drive location.
Details
Public
In the screenshot sample, Disk 1 is one of the physical devices installed on the computer.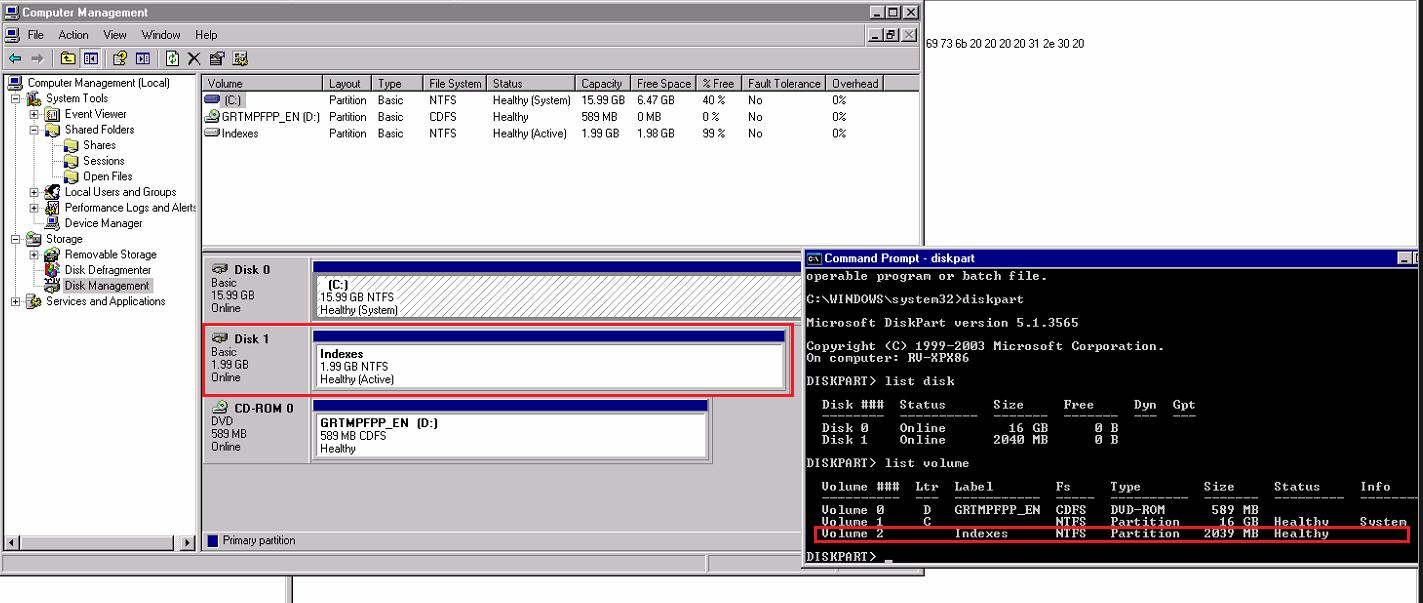 Click image to enlarge.
Windows gives a device name for each disk (e.g. \Device\HarddiskVolume###), which can be used to exclude disk partitions with no drive letters. Use Windows DiskPart utility to know the Volume Number of each disk:
Open Command Prompt.
Use the DiskPart's List Volume command to show the Volume Number of Disk 1, which is labeled "Indexes". The device exclusion for OSCE should be \Device\HarddiskVolume2.
Add exclusions to the OSCE's scan exclusion list.
Users may refer to the OSCE Administrator's Guide for the detailed steps (i.e. Real Time, Manual, Scheduled Scan, Scan Now).
Internal
Partner