Summary
When you try to activate the license of Microsoft Office 365, Microsoft Office On-premise, Microsoft Office 2010, Microsoft Office 2013, or various versions of Microsoft Windows on a machine with OfficeScan 11.0 SP1 installed, users may see an error similar to the following:
Activating Windows(R) 7, Enterprise edition
(ae2ee509-1b34-41c0-acb7-6d4650168915)...
On a computer running Microsoft Windows non-core edition, run 'slui.exe
0x2a 0x80070054' to display the error text.
Error: 0x80070054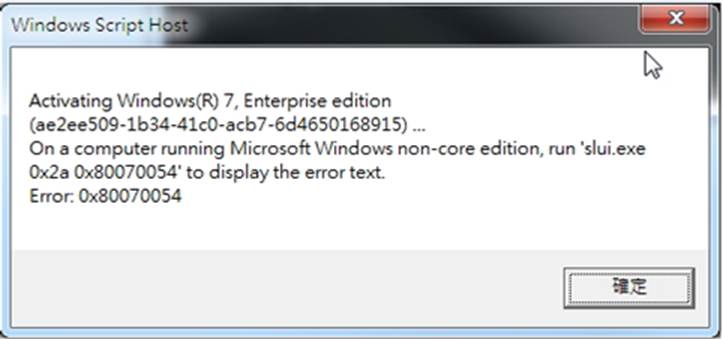 Details
Public
This issue can be resolved by applying Critical Patch 4150-r2.exe, which is now available in Trend Micro Download Center.
The R2 repacked version replaces the former Windows 10 Critical Patch. It can be installed on both SP1 and SP1 with the old Windows 10 Critical Patch based environments.
Internal
Partner