Summary
This article shows you how you can deploy TMMS to iOS devices using a QR code.
Details
Public
To deploy TMMS using a QR code, do the following:
Login to Trend Micro Mobile Security web console.

 
Type the name of the user, then click Search.
Select the Account Name, the choose Invite Devices.
Verify the Phone Number, Email, Username, and Group, then click Save.

An invitation will be sent to the selected user.

 
Check the email invite and follow the instructions provided.

 
Search and download "Trend Micro ENT Security" from the iTunes App Store.
The device is now protected, and it complies with the latest corporate policies.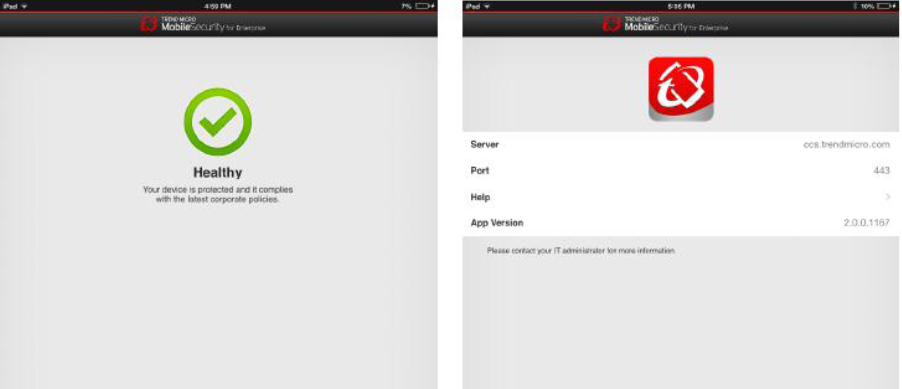 Internal
Partner