Details
Public
To resolve the issue:
On the Deep Security console, navigate to Administration > System Settings.
Click the Advanced tab.
Under the Deep Security Manager Plug-ins section, click the View Plug-ins button to verify that the basic module plug-ins are enabled.
After enabling the module plug-ins, the License page should be displayed correctly.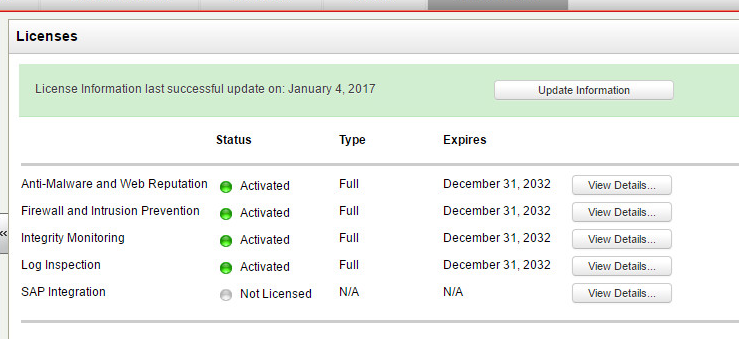 Internal
Partner