Details
Public
If you leave the Activation Code blank and continue, you will receive an error indicating that the product is in evaluation mode, and will need to be activated after installation. The install/upgrade will then continue successfully.
After installation, log on to the ScanMail Management Console and go to Administration > Product License, and enter the existing Activation Code.
The code will enter without issue, and the product will now be licensed.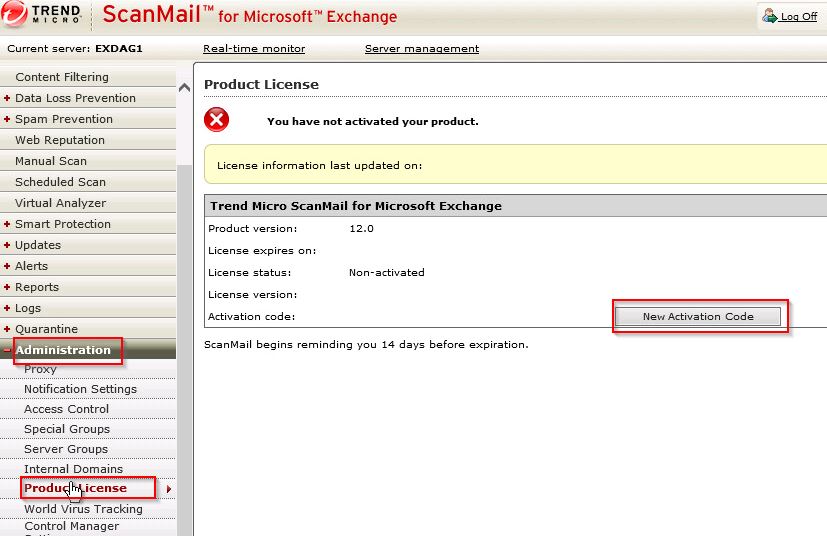 Click image to enlarge.
Internal
Partner