Summary
Trend Micro Technical Support may ask you to upload log files (like a Case Diagnostic File) and provide you with a link to our TrendBox.
Uploads to the TrendBox can be done via HTTPS or FTP and FTPS.
Details
Public
When uploading file to TrendBox, remember the following:
If you are using the HTTPS link in your browser, click Submit once the upload is completed.

If you will be using FTP and you prefer to use an encrypted transaction, TrendBox supports FTPS uploads.

Most FTP clients are capable of FTPS. In this example, we are using FileZilla (https://filezilla-project.org/). This works similarly with any other FTP client that supports it.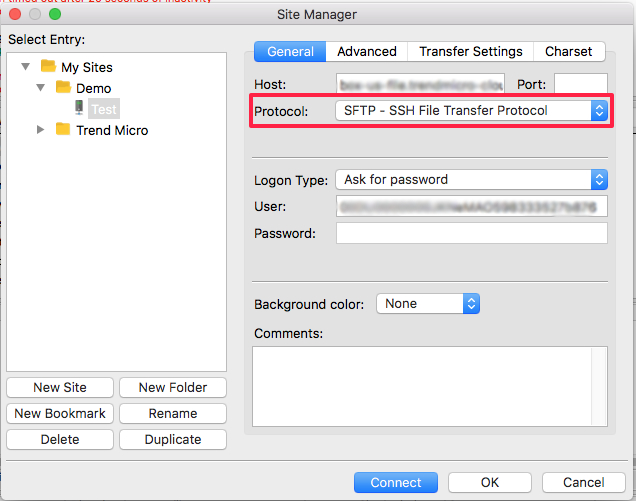 Click image to enlarge
Internal
Partner