Summary
The system event "Quarantined Size Full" has different actions in Linux agent and Windows agent. Know the difference between the two.
Details
Public
Windows Deep Security Agent
When the said system event occurs, the next files are still quarantined. Deep Security Agent will purge the older quarantined files to keep the quarantined file size smaller than the limit, which is 1024 MB by default. Users will not be able to restore the quarantined files that have been purged.
The maximum size of event log files can be viewed under Anti-Malware > Advanced as shown below: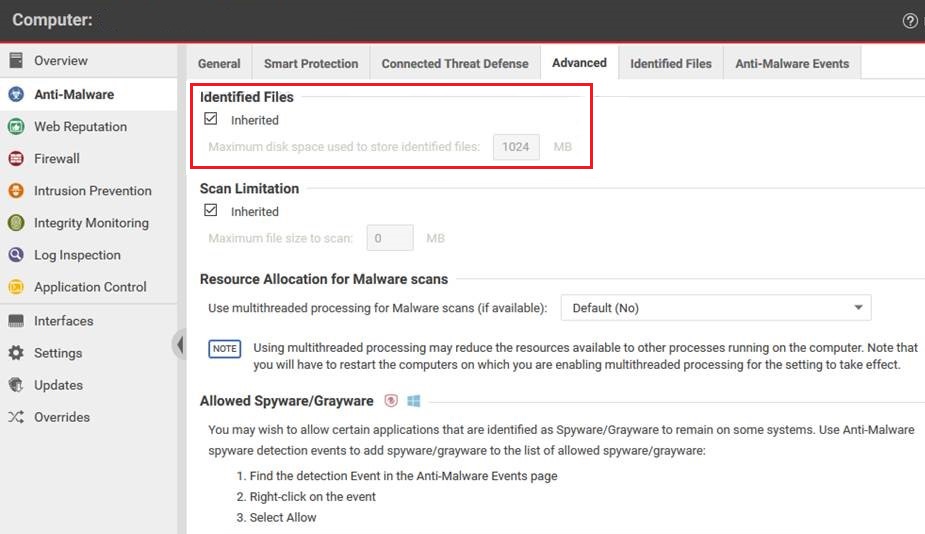 Linux Deep Security Agent or Virtual Appliance
When the said system event appears, the next files will fail to be quarantined.
Internal
Partner