Summary
When accessing the OSCE dashboard, you receive the following error:
HTTP Error 500.0 - Internal Server Error
An unknown FastCGI error occurred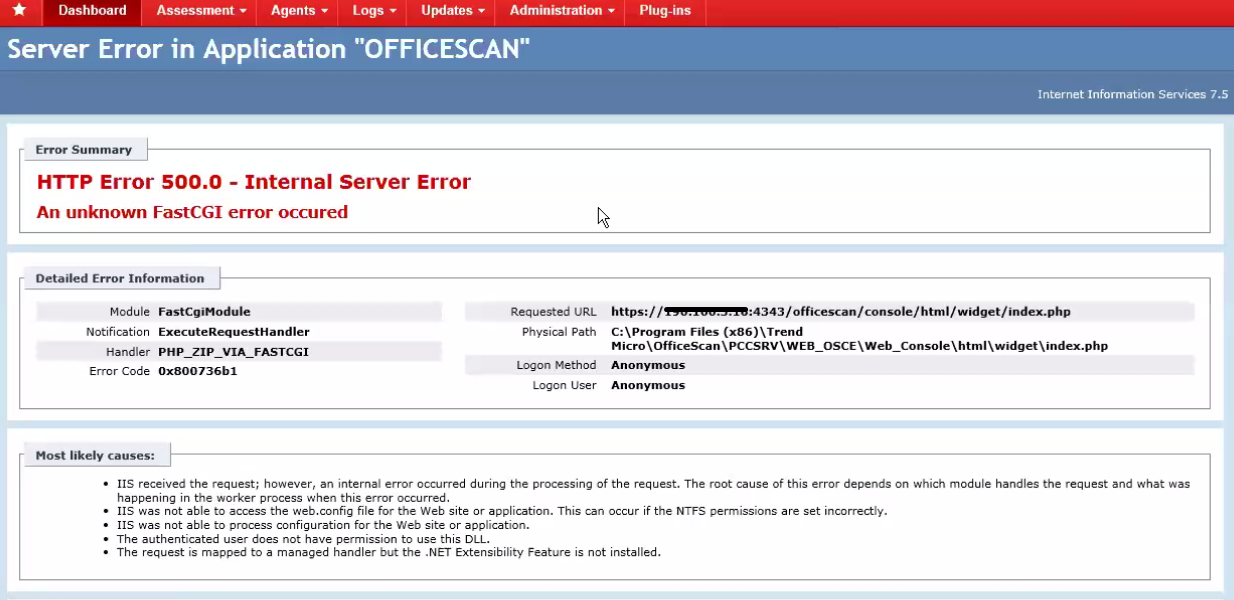 Upon checking the Application Event Viewer logs, it shows the following:
"Activation context generation failed for "C:\Program Files (x86)\Trend Micro\OfficeScan\PCCSRV\PLM\PHP\php-cgi.exe".   Dependent Assembly Microsoft.VC90.CRT,processorArchitecture="x86",publicKeyToken="1fc8b3b9a1e18e3b",type="win32",version="9.0.21022.8" could not be found.   Please use sxstrace.exe for detailed diagnosis."
Details
Public
Based on the Application Event Viewer log, the issue happens because it cannot find dependency Microsoft.VC90.CRT.
To resolve this issue:
Download and install Microsoft Visual C++ 2008 Redistributable version x86 in the OfficeScan server.
Reboot the OfficeScan server and verify the result.
Internal
Partner