Summary
The following error appears when opening the TMCM/Apex Central™ WebUI in IE11:
Your browser is not supported. upgrade to the latest version of Chrome, Edge, or Internet Explorer and turn off Compatibility View.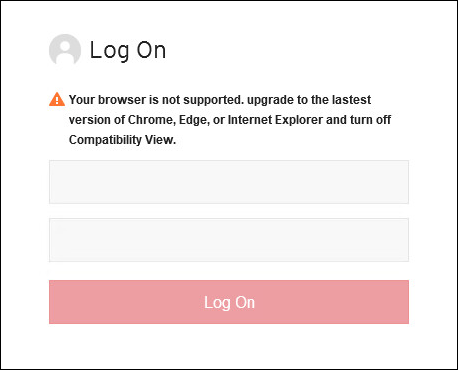 Click image to enlarge
TMCM 7 supports IE11 and Edge Microsoft browsers. The issue occurs if the TMCM 7.0 server is a member of an Active Directory Domain but the user is using HTTPS://TMCM_HOSTNAME:<SSL_PORT> to access the management console.
Details
Public
To resolve this issue, access the TMCM 7.0 or Apex Central™ Web Management Console using a server FQDN such as HTTPS://TMCM_FQDN:<SSL_PORT>.
Alternately, disable the Internet Explorer Compatibility View.
Internal
Partner