Summary
The Standalone SPS Console shows an X mark in both File Reputation and Web Reputation Services. The following error also appears in the Reputation Service Log:
Cannot read monitor.ini configuration file. Verify the file exists or check the permissions.
This issue causes the Smart Scan agents to get a "Smart Scan Unavailable" error or a "Connecting" status since the OfficeScan server's update source is the Standalone SPS.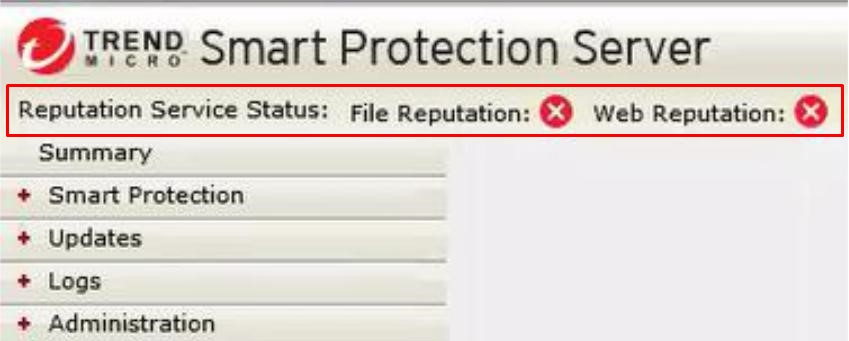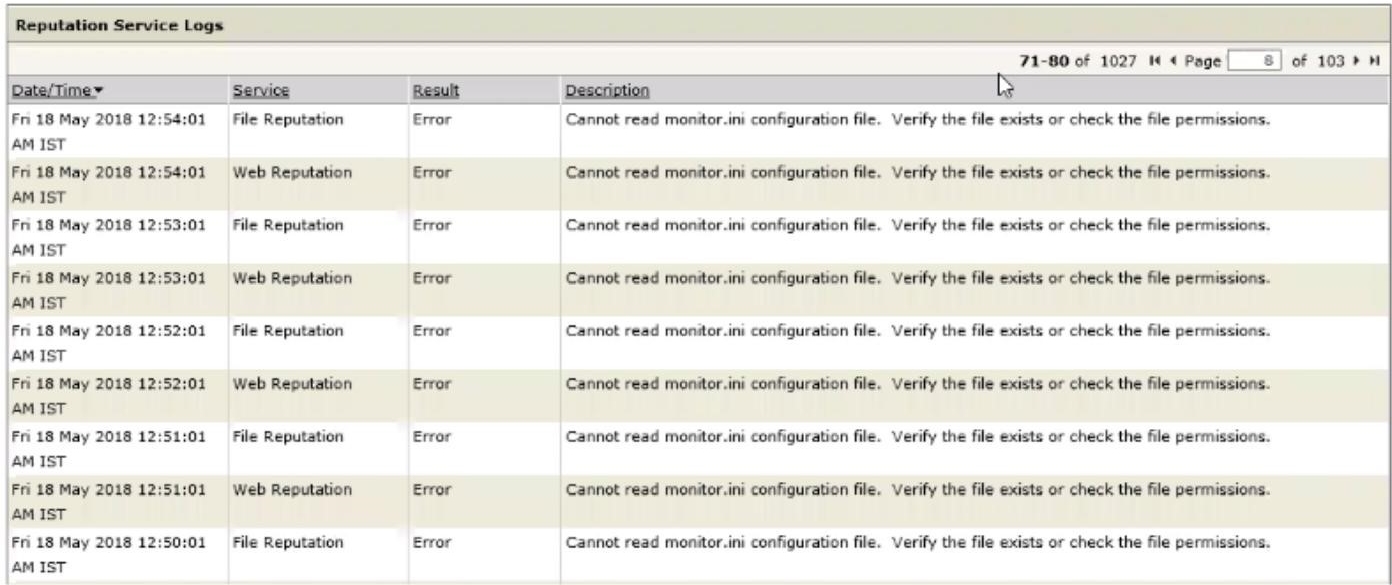 Details
Public
Log on to Smart Protection Server console and go to /var/tmcss/conf directory using the following command:

cd /var/tmcss/conf

Check if monitor.ini file exist using ls command.

The following shows the monitor.ini file does not exist:

If the file does not exist, there are 2 options to resolve it.

Option 1: Recreate the monitor.ini
Option 2: Copy the monitor.ini from a working SPS Server with the same version.
Log on to the SPS server as Administrator.

Using the ls command, verify if the file has been created then hit Enter.

ls –lrt monitor.ini

 

The monitor.ini should have 0 file size.

 

Change the ownership of the file to webserv using the following command then hit Enter.

chown webserverv:webserv monitor.ini

Using ls, execute the following command then hit Enter. Verify the ownership and file size.

Notice that the file size is now at 107 and the owner is webserv.
Internal
Partner