Summary
After adding a new domain to TMEMS, you cannot change the Virus and Spam or Phish policy while the domain is in the process of being added. The status of the two rules is grayed out. However, you will still be able to modify the other policies and add new ones.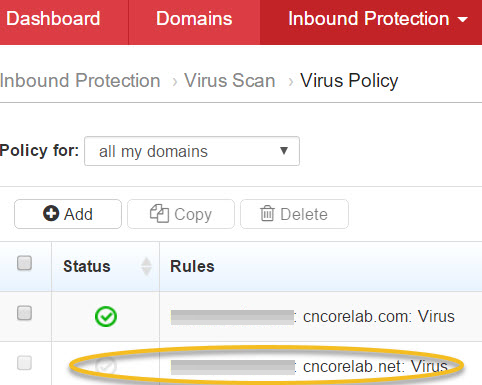 Under the Domains page, it shows "Domain not verified".

Details
Public
This error occurs when the ownership for the domain has not been confirmed yet. You need to verify the domain by adding its TXT record. To do this:
Click the domain.
Add the TXT record to your domain's DNS configuration based on the introduction.
After TXT record has been added, click Verify after a few minutes, then verify the TXT record.
Internal
Partner