Summary
When opening the Trend Micro Safe Lock console, the following error appears:
Unable to complete operation: 80040205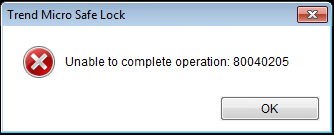 Upon clicking OK, the Login screen appears but it shows "License Expired" status and the Log On button is grayed out.
Details
Public
This is a known issue that is caused by multiple users simultaneously logged in to the machine where the Safe Lock agent is installed. When you check the Task Manager and click Users tab, you will notice that there are two (2) or more users logged on to the machine. One is active, while the other may be disconnected but still logged on.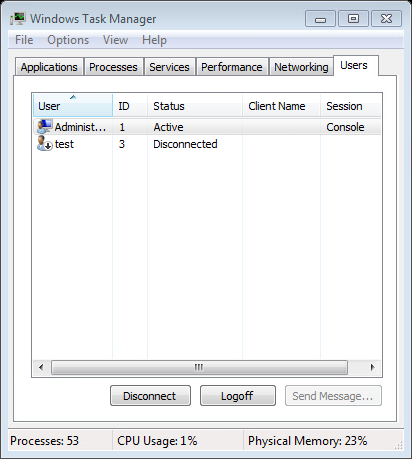 This issue can be prevented by installing Trend Micro Safe Lock without the system tray (tasktray) icon option in multiple user case.
To resolve the issue:
Open the Task Manager.
Go to Users tab.
Select the Disconnected user and click Logoff.

Re-open the Safe Lock agent console.
Internal
Partner