Summary
WFBS provides the ability to do the following:
View hotfix deployment from the management console.
View hotfix history from the web console and security agent console.
This article discusses the options on how to query hotfix deployment information and hotfix history for WFBS.
Details
Public
To query hotfix deployment logs, go to Reports > Log Query and select Update Deployment Logs.
Under Type, choose Desktop/Server.

 

Logs displayed will not include hotfixes designed to fix only Security Server bugs, it only includes hotfixes to address Security Agent bugs.
The initial display of the hotfix deployment logs include timestamp (Date/Time) when the hotfix is installed on the Security Server, name of the hotfix (Hotfix Name) and details.
The logs can be exported using Export tool and are saved as DesktopServerHotfix.csv.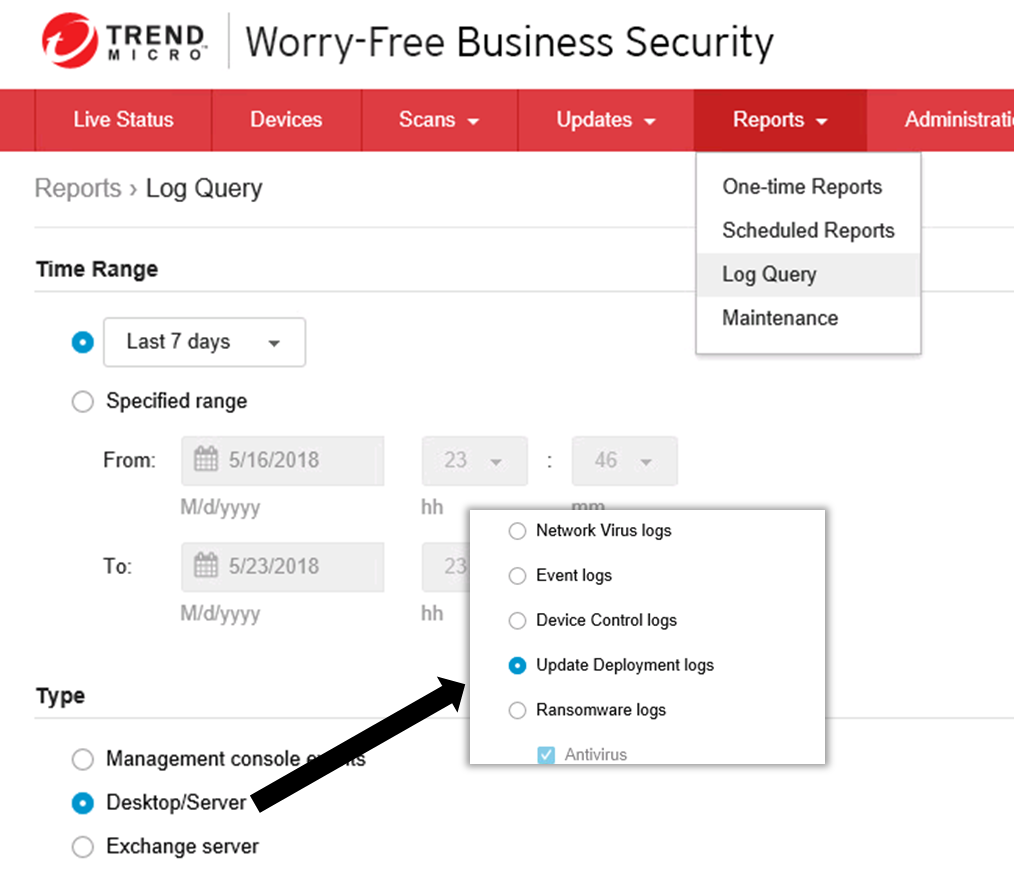 Go to Help > About. This page shows the hotfix history which includes all hotfixes installed on the security server.
From the security agent console, you may also view hotfix history by navigating to the Trend Micro icon from the system tray then select Component Versions.

 

Hotfix information can also be found in this registry path:

HKEY_LOCAL_MACHINE\SOFTWARE\Wow6432Node\TrendMicro\PC-cillinNTCorp\CurrentVersion\HotfixHistory

 
Internal
Partner